Bitskins Review and Promo Codes 2023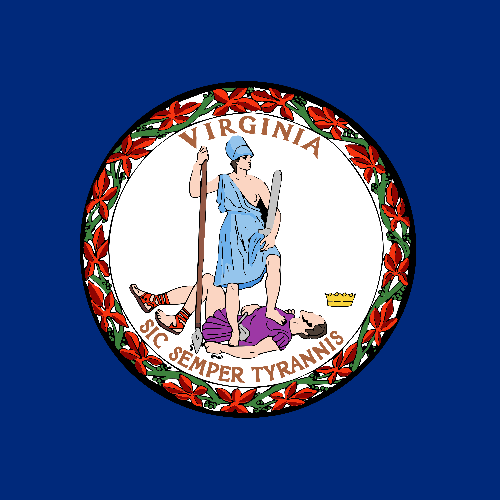 Players from Virginia (VA), United States are not accepted.
When looking for a new skins marketplace, it is essential to know everything you can about the site, how safe and legitimate it is and whether or not it is worth your time. One name you may have heard of is Bitskins – which is a completely legit skiing marketplace where you can get hold of CSGO and Dota 2 skins and items. It has been around since 2015 and has become one of the most popular skin marketplaces in the industry.
Bitskins Safety and Security
As you would expect from any decent website, Bitskins offers DDoS protection and high-end SSL encryption technology, which means that any information stored on the site is encrypted and cannot be accessed by third parties.
As such, it comes as no surprise that it attracts more than one million visits every month, which places it near the top of the most popular skins marketplaces for CSGO traders. In addition, it is fully licensed in Poland, which means it is completely trustworthy.
The Pros and Cons of Bitskins
In short, at first inspection, we found Bitskins to be a legitimate and safe place to buy and sell CSGO skins, offering numerous payment methods and attracting the very best gamers. However, there are both advantages and disadvantages to using Bitskins:
Pros
Has established an excellent reputation in the industry.
There are over 250 payment methods available
The website is well-designed and easy to use.
There is a great variety of items available
Cons
The user interface looks a little outdated compared to newer sites
There aren't as many bonuses and promotional offers as on other sites
You need to complete KYC checks to withdraw
That being said, you can always feel reassured that you can use the site completely safely and there is very little chance of being a victim of a fraudster when buying and selling skins on the site.
So, we have established that it is safe and secure, but what else do we know?
Industry Reptation
As we touched on above, the site has been around for several years and has managed to establish itself in the industry with a faultless reputation. Simply doing a quick search on the internet will be evidence of this, with lots of positive user reviews on sites such as Reddit and Trustpilot.
In addition, Bitskins has also been independently listed on the Counter-Strike: Global Offensive Trading Subreddit's whitelist as being a completely legitimate site on which to buy, sell and trade CSGO skins.
They are also very active on social media, especially their Twitter account. As such, they have attracted numerous followers. However, it is hardly surprising that it has such a top-notch reputation. It has been around for more than six years and has proven itself to be anything but a scam site. There may be a handful of negative reviews, but this is standard for practically all websites and shouldn't cause you too much concern.
Value for Money and Prices
The reason most people head over to skin marketplaces is that they want value for money and cheap prices. In our review, we found the prices on the site to be very average. There are certainly others out there with better prices. However, mostly it is better than the prices found at the Steam Market.
We liked the fact that they have a 'suggested price feature' where you can try and enjoy the very best offers.
Another positive aspect of the Bitskins website is that it is the users that set an item's price and not a bot, which is the case with marketplaces such as Dmarket and Skincashier. So, if you sell an item on the site, it will be sold for the price that you set and no one else.
We were a little annoyed by the 10% seller fee – and this is an area where it falls short of some of the other skin marketplaces out there. So, you will need to factor this in when setting our price. Saying that, your seller's fee will decrease the more transactions you make – but this kicks in only after your sales numbers are so high that many users will never get to benefit from this. If they lowered this threshold, we'd be a lot happier.
So, if you are looking for the best marketplace for making lots of profit as a seller then this isn't your best option. However, because there aren't any additional fees or hidden costs, it's great for buyers. The price you see displayed is always the price you pay. It also has an excellent feature that helps you look for the best deals on offer. So, this site can be pretty interesting for anyone looking to invest in skins.
The Variety of Items
An area where it stands head and shoulders above many is its variety of skins and items – for CSGO, Dota 2 and even Team Fortress. The section for CS:GO is particularly impressive as it is filled with all different rare and valuable items with unique colours and patterns along with skins you simply can't find in the Steam Market.
If you are picky, then it offers two features that will particularly be appreciated
You can inspect the item to see whether or not it does have the pattern you want by simply clicking on the eye button underneath the price tag.
You can also check the wear status of the item just by hovering your cursor on the bar found at the bottom.
It is this area of the site that is one of the main reasons that it has built up such a top reputation over its many years of operation. Traders can sell their skins on the site and find themselves a buyer – and the buyer will know that there is a good chance that they will find whatever skin or item they are looking for.
User Experience
In terms of the Bitskins user interface, there are pros and cons. Because it isn't the most modern-looking site we have seen, it doesn't look as good as some of its competitors. However, it is clear and easy to use, despite not looking the best. We weren't also that impressed with having to go through the rigmarole of the KYC checks in order to withdraw your money.
In addition, we weren't too sure about the refund policy on a trade. If you don't receive an item which you have paid for then there is a 30-day refund period, which is fair. However, too many users have reported that the process is usually twice that time, which isn't great. Also, this won't work for cryptocurrency purchases. Ultimately, this isn't the best area of the site for us.
Customer Service
One very important area of any online trading site is the customer support – and it has a pretty decent ticketing system. Ideally, we would have liked to see a live chat service available 24/7, but that not being the case, the ticketing system is pretty decent.
Once you submit your ticket, you will normally get a response within a few hours – and the ticketing service is available in a variety of different languages, which is a big tick for us> what's more, Bitskins also offers a solid FAQ section, which is always worth checking out first.
Overall, it is a decent service and will suffice for most Bitskins users.
Payment Options
In terms of the selection of depositing options, we can't complain. There are numerous methods including PayPal, PaySafeCard, and Bank transfers – all sorts. We were also pleased to see that it didn't charge withdrawal fees and supports G2A Pay… which means access to more than 250 different payment options.
This is excellent if you are a buyer… but what about if you're a seller and you want to withdraw money? Well, it's not quite as good, we're afraid. Your only withdrawal options are really Visa, PayPal and cryptocurrency, what's more, Visa isn't supported as a deposit method in Bitskins in numerous countries, which is a problem.
Given the fact that there are still many people that don't know much about cryptocurrencies, this leaves PayPal as the only standard withdrawal option- so you will need a PayPal account. Overall, for deposits it's awesome, but for withdrawals – not so good.
Registering for Bitskins and Claiming a Promo Code
As a user, you may well come across a number of different promo codes available – and if you find one, it's well worth using. Registering for an account and using a bonus code is very simple:
First, you will need to sign up to the Bitskins site or log in using your Steam account.
When you are successfully logged in, you need to click on the 'Deposit' section.
You will then be able to see the promo code section
In the box, you need to enter your bonus code or promo code exactly as written.
Then, simply confirm the code, finish making your qualifying deposit and claim the promo code offer.
It's worth noting that often, the promo codes for free skins will require a little more time for redemption because you will need to wait for the prize to clear. If there is a problem, then simply use the ticket system to contact the support team.
In terms of bonuses and promotions, Bitskins is essentially a marketplace focused on buying and selling CSGO skins and other gaming items and weapons skins. As such, you won't come across too many bonus offers, referral codes or promo codes for the site.
That being said, you will come across a few every now and then, so keep your eyes peeled to see what codes there are and you can get more value for money.
Bitskins Review Conclusion
There's definitely a lot to like about Bitskins. It is a well-respected and highly legitimate Skins Marketplace, which allows you to trade items and skins from games such as CSGO and Dota 2 in complete confidence. In addition, it attracts millions of buyers and sellers every month, which means that the selection of items and sins on offer is better than many of its competitors. However, we were disappointed with the 10% seller's fee, which we felt was tough. The customer service was also pretty solid, despite not having a live chat, the site was easy to use and there were hundreds of deposit options
There are a few negatives which we identified – an outdated user interface, the seller's fee, limited withdrawal options, limited bonus codes and the KYC process. All in all, however, this is a very impressive site. Bitskins has been around for over six years and has one of the best reputations in the industry. With lots of items and cheaper prices than the Steam Marketplace, it should be your first stop when looking for a skin, especially a rare one!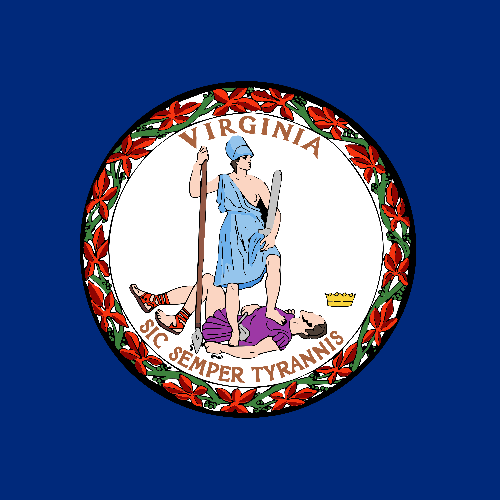 Players from Virginia (VA), United States are not accepted.