Skin Club Review & Promo Codes 2023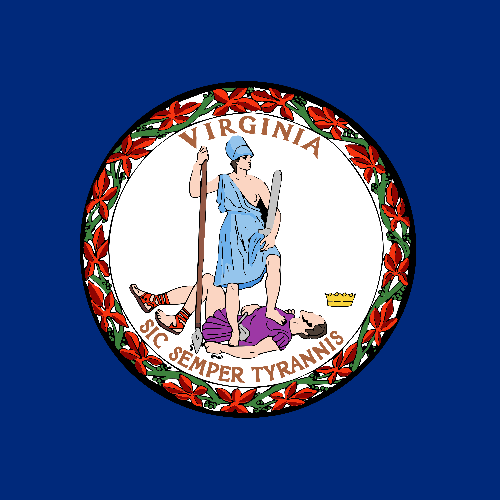 Players from Virginia (VA), United States are not accepted.
Let's look at one of the latest CSGO case opening sites on the scene – Skin Club. When you open this site, there's plenty for you to expect. There are all sorts of different game modes, it works well on all different platforms- mobile and desktop, it has lots of fast and reliable deposit methods, including cryptocurrencies and it has numerous active networks including Facebook, Twitter, Discord, YouTube and Instagram. However, it isn't perfect – and that's why we are here. We want to look at the pros and cons of the site, how it works and what to expect if you sign up at Skin Club today.
So, if you are interested in finding out more about Skin Club and want to know what exactly is available and how you can start depositing money, playing and withdrawing on the site, then this in-depth Skin.Club review will tell you everything you need to know and more!
About Skin Club: What Is It?
Skin Club is a case opening site that works in a way similar to sites such as Hellcase. In recent times, Valve Corp has been evolving the entire case opening system, but the addition of the 'radar' system. They have also removed the ability of buying cases.
As you would expect, this means that it has become even more difficult to open CSGO crates and cases. This is where Skin Club comes into it. Skin Club gives players the opportunity to open cases that they would have no access to on Counter-Strike. Players can then withdraw their skins directly into their Steam Account.
There are different cases at all different price ranges, meaning that there are possibilities suitable for all different budgets. As well as this, you can also play some of the cool games that are also available on the site. One of the most popular activities on the site is the 'battle' which allows players to battle it out with others to win cases that are available on the site.
Skin Club CSGO Promo Codes and Bonuses
It is always good to check the promotions page to see what is available when playing at the site. However, you will certainly be able to get a welcome bonus on registration by signing up for a new account and welcoming the Skin Club promo code. The bonus will then be added directly into your new account and you can start playing their top games.
What Games You Can Play on Skin Club
There are a number of different ways you can earn CSGO (or even VGO) skins when playing at Skin Club CSGO case opening site. Obviously, the main way offered by the site is by making use of its case opening service – which allows you the chance of getting valuable skins for cheaper prices. These are available for players of all different budgets. New players with lower budgets could go for something as low-cost as the Mil-Spec case, which costs around 30p. The biggest spenders, however, could opt for something such as the Fantastic case, valued at over £700.
Skin Club CSGO Upgrades
You could then use the site's upgrade service to get a higher quality and more valuable skin by sacrificing some of your lower value skins. To do this, you just choose what skin you want to try and get on the right, then select the skins that you want to sacrifice to get that skin to the left.
The higher the value of the skins you are prepared to sacrifice, the better your chance of winning the skin you want.
Battle Mode
There is also a battle mode on the site, where up to four different players open one or more identical cases at the exact same time. The player that gets the highest total value in skins will win the contents in all the cases.
You can choose to create your own battle either in private or public mode and you can then define what kind of cases and how many cases you open, as well as how many players can participate in your battle.
Make Your Own Case
Another particularly popular service available at Skin Club is the capacity for irs users to create their very own cases. The player will choose a ase style and tone. They will then name the case, decide what will get in the ase and then choose how much it is worth.
Another thing they offer, which isn't found in many other places, is that they have a case opening test system. This allows customers to open a case using this test system, without having to pay anything first. It can also be used to test open the cases that you created yourself.
All of the games available on the site are provably fair, which means that the outcomes have been decided by a mathematical equation. These can then be tested and confirmed as totally fair and true.
Is Skin Club Legit or Scam?
Before you register with any kind of casino or betting site, whether it is a CSGO betting site or traditional site, you need to be assured that it is legitimate and not a scam. Given the fact that there are lots of scam CSGO betting and case opening sites, it is vital that you check.
The good news is that we found the Skin Club case opening site to be totally fair and transparent. All services are provably fair which means that all of the results are totally and completely random. With the provably fair system, it ensures that all players get the same drop rate.
Skin Club assures its players that it offers one of the best Provably Fair systems of any case opening site out there. Players can see the drop history as well as the drop rates on all of the site items, which makes it impossible to change rates for other users.
To help explain this, the site offers a link to its explanation of Provably Fair that you can see exactly how it works on the site.
Skin Club Payment and Withdrawal Options
Opening an account on the Skin Club site is very easy. You simply need to connect to it using your Steam account – which is similar to most case opening sites.
When you have logged into your new Skin Club account, you can then choose from a variety of different payment options:
Debit cards and credit cards

Paysafecard

Skins – CSGO skins and VGO skins (via SKINSBACK)

G2A Pay

Cryptocurrencies such as Bitcoin etc.
By using G2A PAY, you then have the option of paying with Neteller, Skrill, ZEN, WebMoney, UnionPay, Neosurf and a number of other options.
Skinsback, on the other hand, will allow you to deposit into your account with CSGO skins and Dota 2 skins without having to pay any commission.
The cryptocurrencies currently accepted by Skin Club are:
Bitcoin

Ethereum

Bitcoin Cash

Litecoin

Dogecoin

Cardano

Ripple

USD Coin

USDT and

Tron
Withdrawals
Unfortunately, the withdrawal options aren't quite as plentiful. You can only withdraw skins. In order to do so, it is very easy. You simply go over to your profile and click on the 'Send' button that is on whatever skin or item you want to withdraw. When you have finished choosing your items, you simply click on the 'Get' button. This will redirect you over to the Steam exchange page.
The Pros and Cons of Skin Club
There are numerous advantages of signing up and playing at SKin Club. These are the main positives that we picked up on:
There is a wide selection of CSGO cases

There is an upgrade contract system

It offers lots of events and promotions for holidays such as Christmas, Easter, Halloween etc.

It is available in a number of different languages including English, French, German, Chinese and others.
The only thing we felt could be improved was the fact that you could only access the Provably Fair information in English.
Skin Club FAQs
Is Skin Club Legitimate?
Yes, Skin Club is completely transparent and has a sound provably fair algorithm, which proves that it is completely legitimate and trustworthy.
What Games and Services are Available on Skin Club?
Firstly, Skin Club offers CSGO cases in all different price ranges, from a few cents up to hundreds of pounds. You can also open cases against other players in battle mode. There is also an upgrade system so you can get a better skin. Players can also design and create their own cases.
How Can I Deposit and Withdraw on Skin Club?
There are numerous ways to deposit onto the site including debit and credit card, G2A PAY (including Neteller, Skrill, PayPal, Webmoney etc), also with CSGO and Dota 2 skins (via Skinsback) and there are also lots of cryptocurrency options. The only withdrawal method is via CSGO skins.
Conclusion
We found Skin Club to be a very good case opening site. It offers an excellent selection of different cases, for all different budgets. There are also lots of cool game modes and regular events for players to enjoy. In addition, the site has been really well-designed and is very easy to use.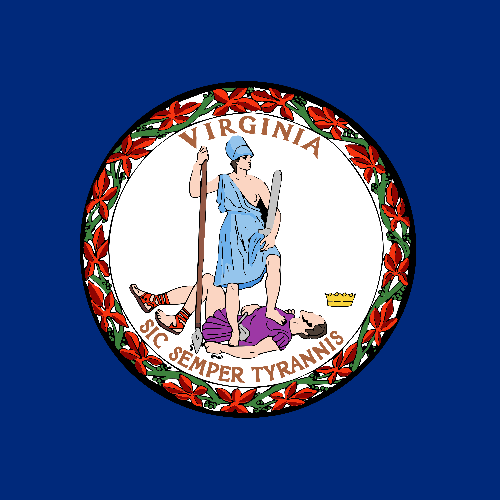 Players from Virginia (VA), United States are not accepted.