WTFSkins Review and Affiliate Code 2023
0.40 Free Gems!
Use Code: cognigaming
---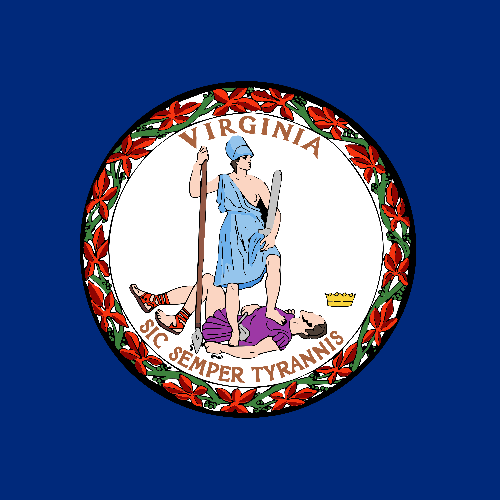 Players from Virginia (VA), United States are not accepted.
If you are on the lookout for CSGO betting sites that offer the best selection of games, then as we'll see in this review, WTFSkins has to be right up there at the top of the list. As soon as you open a WTFSkins account then you will be pleasantly surprised at the variety and quality of games available to players. Whether you like CSGO Roulette, CSGO Crash or you're looking for an excellent Case Opening site, then WTF Skins could be just the site for you. What's more, players looking to sign up at wtfskins.com can enter a new players affiliate code to get 0.40 free gems!
In this WTF Skins review, we'll be looking at all different areas of WTFSkins, including bonus code offers, the variety of CS:GO games, the user experience and customer support as well as the gambling site's safety and security so you know that you are signing up for a real value CSGO site.
The WTFSkins User Experience
For players that are new to CSGO gambling, it is vital that the site isn't too crowded or confusing. WTFSkins hits the right balance between looking good but keeping it simple, perfect for players old and new. As you would expect from a top CSGO gambling site, the whole feel is very modern. However, the real strength lies in its responsiveness. We found it quick and easy, with very little lag.
At the top of the site is the WTFSkins menu, and here you can access the FAQ section of the site, customer support, their terms of service and history. This is also where you can use WTFskins offers to claim free coins and free gems bonuses.
Underneath the logo, at the left of the page is the chat section of the site. If you like to chat with other players as you play the games, this is where you should be. This is the perfect place to find like-minded players, and discuss the game selection and bonuses!
When you head over to the main menu, this is where you will find the main areas of the site, such as the games, claim daily bonus offers, make deposits and withdrawals etc.
Signing up is very simple, just enter your Steam Account details, enter your promo code or affiliate code, claim your freebies and start playing!
WTFSkins – Provably Fair
As is the case with all of the betting sites we recommend, WTFSkins is provably fair and legit. They provide players with the standard hash code at the end of each game so that it can be referenced. You can either check it yourself on the calculator or quote it to the customer support who will check it for you to make sure the result was true and legit.
The WTFSkins customer service team is very good and uses a number ticket system. However, currently, users cannot benefit from a live chat option, which is a shame.
Variety of Games and eSports
WTFSkins is a CS:GO betting site that focuses on quality over quantity. You may not be able to find as many games as other online CSGO betting sites, but the quality of the games they have on offer is second to none, giving users the chance to play on games to win or upgrade their skins.
Their first and most popular game with players is CS GO Roulette. This offers players a fun and exciting way to gamble CSGO skins, and VGO skins and even real money to get a win. Additionally, the WTFSkins website offers a very high-quality CS GO Crash game to play. Users simply need to place a bet on a multiplier before the crash happens. Cash-out first and get a win!
In addition, WTFSkins.com is also a case opening website, which means players can trade money and buy cases with more chances of getting items they are looking for to add to their Steam Account inventory. Although these can be more costly than the Steam Marketplace, you have more chance of getting the skin that you want.
However, at this moment, WTFSkins does not offer its players the chance to bet on sports or other eSports. This is purely an online CSGO gambling website. However, read our other CSGO website reviews to find great alternatives.
Deposit Methods and Payment Options
This is an excellent website in terms of deposit and withdrawal methods. There are several ways that players can make a deposit onto the site. This is a skin betting site, so players can make a deposit with skins as well as real money and even gems. Players can also use these same methods to withdraw. The good news is that as well as CS:GO Skins, players can also deposit and with other types of skins, including VGO Skins, vIRL skins, H1Z1 skins and even Dota 2 skins! However, currently, these are not permitted for players to withdraw. Ideally, they would offer as many ways to withdraw because their variety of deposit methods is excellent!
WTFSkins Codes and Promotions
One aspect that every new player wants to know about is the WTFskins promo code and bonuses available. Who doesn't want to get free coins or free gems?
For new players signing up at WTF Skins, when you enter the new customer affiliate bonus code, you can currently claim 0.40 gems for free, which you can use to bet on and play their excellent games. All you need to do is sign in via your Steam Account and enter your affiliate code to claim your bonus.
However, there are also a number of other bonuses. As well as the affiliate sign up code, you can access the daily bonus offer, which gives you up to $0.2 every day. You could also claim additional gift offers or free coins by following WTFSkins on Twitter and retweeting their tweets. Twitter is an excellent way of keeping up to date with all the promo codes available.
Our Verdict
WTFSkins is an excellent CS GO betting site that allows you to deposit and trade CS:GO skins to play on some fantastic CS GO games. Not only does it offer Crash and Roulette, but it is also a great case opening site, giving you a better chance of getting the skin you want. It also offers a great new account bonus of 0.40 in free gems when you use WTFSkins promo code, as well as additional ways to get free coins every day and free gems. There are also several payment methods. It is a very flexible site and extremely easy to use! This is a really fun betting experience that allows you to bet on CS:GO games and upgrade your steam inventory items while you're at it.
In an ideal world, we would like to see more withdrawals methods and possibly a live chat customer service option as well as the chance to bet on other esports.
WTFSkins FAQs
Here we will try to answer the most popular WTFSkins FAQ s.
What is WTFSkins?
WTF Skins is a CS GO gambling site that offers games such as Crash and CSGO Roulette as well as case opening. Users can deposit and trade skins in order to play and bet on Crash and Roulette to win even better skins to add to their inventory.
Is there a WTFSkins Promo Code Where I can Get 0.25 Gems for Free?
This used to be the case, but there is even more value now for new users as they can now receive a welcome gift of 0.40 in free gems when they sign up for an account and use the code "cognigaming". You can also get freebies for following them on Twitter. They also offer daily offers of $0.2 in free coins.
How Does WTFSkins Work?
Simply sign up to the WTFSkins website using your Steam Account. You can then open a new account and enter your affiliate code and claim the 0.40 in free gems. Simply choose how you want to make a deposit and start playing.
Can I Use Code Offers to Win Money on WTFskins?
If you are looking for special codes, then WTFSkins currently offers an excellent new customer promo that offers 0.40 in free gems when you use the code "cognigaming". You can use any WTFskins codes to play on games and win money.
How Can I Deposit CSGO Skins on WTFSkins?
Simply open a new account at the WTFskins website and choose from the different depositing options. Click on skins and choose the value skin from your inventory. You will then be awarded based on the value of your chosen skin. You can then use this to play the games.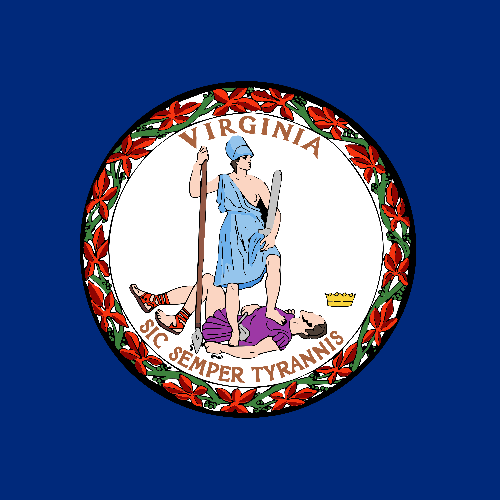 Players from Virginia (VA), United States are not accepted.