CS Money Review and Promo Codes 2023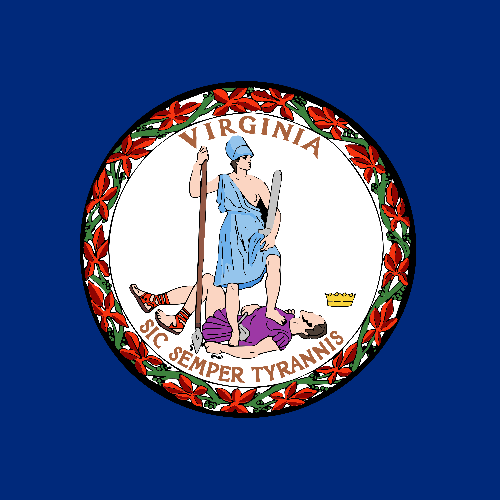 Players from Virginia (VA), United States are not accepted.
CS Money is a service which allows players to buy, sell and trade their CSGO skins. On this site, you can exchange skins that you don't want for other skins that can be found on the website. This allows players to get better and upgraded skins without having to wait to get lucky in your in-game drops.
Not only can you complete the trades quickly, given the use of bots, but it is also very smooth and easy because you won't be required to rely on real people to take up the trade and wait to see who makes the best offer.
In this review, we will look at all areas of the site to see how it works, its pros and cons and why you should get your trading done on CS Money
About CS Money
What sets CS Money apart from other sites is its trading system – which is one of the best out there for CSGO players. This is a site that uses bots and, with a little help from them, you can exchange any skins or items in your inventory that you no longer want for others that you are more interested in.
As well as this, the site also offers a purchase mode which allows you to buy specific skins at a discounted price.
Because of this, it has become hugely popular within the industry – and it even has a YouTube channel which has attracted more than 104,000 subscribers. What's more, it has discussion groups on all different social media channels including Twitter, Facebook, Discord, Reddit and Quora.
In addition to this, it boasts over 100 million successful exchanges by more than 10 million website users.
Is CS Money Legit and Trustworthy?
Yes, absolutely. CS Money is a completely legitimate and trustworthy CSGO skin trading platform. The site was initially launched in 2016 and is considered to be one of the safest and most secure trading sites – proudly holding a place on the CSGO Trading Subreddit whitelist.
Not only is CS Money well respected by players, but it has also been recognised by the larger companies that organise and run eSports events such as Blast, ESL and PGL.
In terms of the website, you will need to be aware that CS.Money will only accept an offer from a trader that has set up a Mobile Steam Guard. This means that there is a significant reduction in your chance of coming across a scammer. Additionally, it boasts incredible website traffic, which can be checked on sites such as similarweb.
As well as that, the CS Money offers additional security features including Cloudflare DDoS protection along with SSL encryption technology, which means that anything you enter into the website is fully encrypted. 
That being said, we can safely say that CS Money is completely safe and legitimate and is not a scam site. You simply need to make sure you are playing with a secure internet connection and you're good to go.
The CS Money Reputation
We would only ever recommend playing or trading on a website that has earned a good reputation in the industry. And, we can't find much to complain about here.
When looking online, you will find that there are very few negative reviews about this trading site- and considering this site has been trading for more than 6 years, that's good going. They must be doing something right.
Not only has it earned a solid reputation with players, but also with big companies in the industry.
One of the biggest indicators of the reputation of any online casino site is how well it scores on TrustPilot. This is the place where people go to highlight all of their experiences… good and bad. We found that the CS Money had earned a rating of 4.9 out of 5… so, practically perfect! Given the fact that many people that have had a bad experience with an online site will be quick to let everyone know, it's very impressive to score such a high grade.
CS Money Promotions and Bonus Codes
Unfortunately, if you are after bonuses and promotions, then you will be left wanting here. CS Money doesn't really offer bonus codes but if you subscribe to Amazon Prime then you can take advantage of a few different features such as an improved 3D skin viewer and lower fees.
If we do find a CS Money referral code or bonus offer, then we will publish it straight away and you will be able to claim it as follows:
Click on our link over to CS Money and log-in/register via Steam.
Choose which CSGO skins you are looking to trade
Receive your bonus or discount on completion.
CS Money Pricing and Fees
The prices of the CSGO skins on the site will be determined by the CS Money service. Below, we have identified both the grading and commissions of the site:
The first value is the difference in price between CS Money and Steam of the CSGO skin or item you want to trade.
The second value is the difference in price between CS Money and Steam of the CSGO skin or item you want to get.
Here are the main price differences…
Knives: 95% | 100%
Keys: 101% | 106%
Weapons: 90%| 95%
Rare Weapons: 95% | 100%
Misc: 85% | 90%
You also need to consider that the site will take a 7% fee from your CSGO skin for using its trading service.
The Variety of Items
As well as looking at the pricing of the skins and items on a CSGO trading site, it is also important that a good CSGO trading site offers a wide variety of skins and items.
We were pleased to report that this is another area where it scores highly. It has a superb collection of CSGO weapon skins and CSGO items. So, you can always feel confident that you will be able to sell – and buy, whatever skins you want. In addition, the site has been designed so that you can look through the different skins and items very easily.
We would even go as far as saying that the CS Money selection of CSGO skins is better than those you can find on most other trading sites – even comparable to the Steam Marketplace. They were particularly impressive with their selection of gloves and knives. 
What's more, you can even use the site to trade rare CSGO and eSports stickers. In addition, it also takes into consideration any stickers on the skin in the overall final value when you are looking to sell the skin.
Given its mighty impressive selection and variety of skins and items, it has to score top marks. This is one of the best out there…
Website Interface and User Experience
No matter how great the skins are… When trading at a CSGO skins website you need to know that you are going to enjoy the best user experience from start to finish. When we looked at the CS Money website, we were impressed with what we saw and couldn't find anything to moan about.
The website interface is nice and straightforward. The site runs quickly (partly because there are no ads slowing it down) and this makes trading on the website a pleasure. You will get a trade offer from the CS Money boots usually within a few seconds. Pretty much everything happens instantaneously  – buying, selling, trading… Its speed and service are second to none.
In terms of registering with the site, that is also very quick and easy. You just need to click on the 'Log In Through Your Steam Account' which is located at the top right-hand side of the website. Once this is done you're ready to start trading. You don't need to go through any KYC checks or anything… just one, simple click.
In addition, one of the best factors of the site is that it offers features such as a 3D skin viewing tool – for nearly every item on the site, as well as a Wiki site, where you can find out about the history of different CSGO skins and keep a track on their value. These features make it an excellent site for those new to trading that are still feeling their way around the basics of the game economy.
Overall, the speed and the ease of the site are excellent… whether you are looking to buy skins, sell them or trade skins this is an excellent site.
Customer Service
Another area where the CS Money site excels is in its customer support. Currently, they offer a live chat support which is available around the clock and, from our experience, the agents are polite, friendly and helpful. In addition, there is also an in-depth and extensive FAQ section.
If you don't find what you are looking for in the FAQs, then when you open up the live chat, you will be answered very quickly – in just a minute or two at the longest!
Banking Options
This isn't one of the strongest areas of the site, but that being said, it isn't too bad either. In terms of deposit options, there are 6 choices available to you… which is fewer than DMarket etc. In addition, all payment options have a maximum purchase limit.
Your choices are as follows:
Credit Cards: Maximum $3,000
PayPal: Maximum $10,000
Neteller / Safepay / Trustly: Maximum $750
GooglePay: Maximum $3,000
Bitcoin: Maximum $5,000
This essentially means that if you do opt for a more expensive skin, your only real option will be PayPal as limits on the other methods are pretty low. However, it's one of the best payment options… so it's not all bad.
However, cash out is something else entirely. Currently, as it stands, there is no cash-out option. Having said that, the team at CS Money has assured us that this is something they are working on – but when that will happen we have no idea yet.
How to Trade Your CSGO Skins on CS Money
As we stated above, the CS Money user interface is very simple, making it unlikely that you will have any trouble when looking to trade your skins. The site has filters which will allow you to find the skins you want to acquire easily and quickly, with the process an automated one.
Firstly, you will need to log into CS Money via your Steam account
Next, on the left-hand side of the screen, you will see your inventory and the skins that you can exchange your unwanted skins for. There may be some that have been labelled as 'Unavailable' or 'Overstock'.

If it is labelled 'Overstock' then it means that they already have too many of that type of skin on the site and you won't be able to trade that specific skin on the site. You will need to try again another time.
If it is labelled as Unavailable then it simply means that this type of item cannot be traded on CS Money. This is normally because it is a low-grade skin that is taking up too much space which could be used for better and more unique skins.

Then choose which skin you want to trade. You can then look for a skin of a similar value yourself to trade with or you can click on 'Auto' and the site will automatically choose a skin of a similar value. There is a refresh symbol in the left-hand corner of the skins list which you can use to see if any other skins are available for the trade.
Click on the 'Trade' button. When the trade has been processed, a CS Money bot will give you a trade offer in Steam. Check all the information to make sure that it is correct and then confirm.
The Pros and Cons of CS Money
It's hard to find much fault with the site, but here are the main advantages and disadvantages of CS Money:
Pros
Excellent user interface
Lots of skin and item variety
24-hour customer service
Fast trades
Totally safe, secure and legit
Cons
Charges 7% Commission
Few payment options and low maximum limits
Conclusion
This is a CSGO trading site that nearly has it all… nearly. It is an excellent design, incredibly user-friendly and offers an unsurpassable selection of CSGO skins and items. The customer support is second-to-none and it offers unique in-site features you cannot find elsewhere. It has built up one of the best names in the industry for a very good reason.
The only real issues we had was the commission it charged and the limitations of its banking options but all in all, if you are looking to start trading at a well-designed and reliable site, we would recommend trying out CS Money today.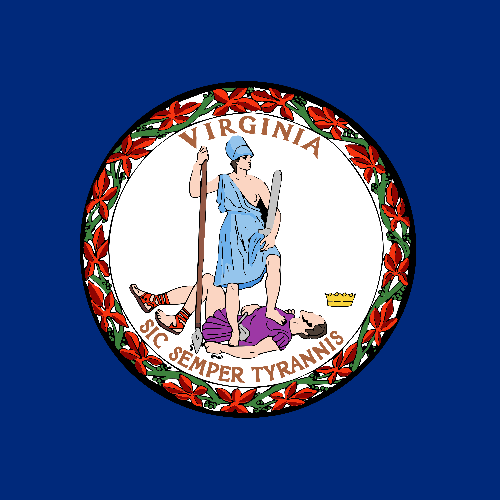 Players from Virginia (VA), United States are not accepted.