No Signup Bonus Available
---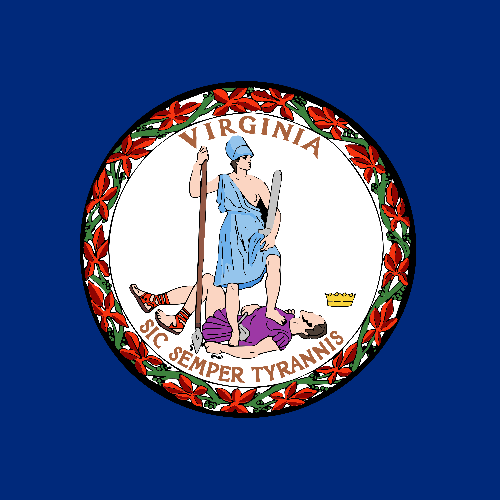 Players from United States are accepted!
Introduction
What do you look for in a CSGO trading site? Avid players and igaming fanatics are enthusiastic about upgrading the skin arcades. Adding the latest skins and in-game accessories is the latest trend in the CSGO community. Whether the site is legitimate, bonuses they offer and other such queries are bound to take over your mind. We have etched a detailed review on one such popular CSGO platform to help you make the right choices.
CSGOExo is a great skin trading website that offers a countless range of weapons, rifles, knives and other accessories. It is a perfect platform to buy and sell skin items without ambiguity or scams. We have also enlisted the top features of the CSGOExo skin site, trading process, banking methods and other important aspects. A detailed glimpse of this review can help you learn its benefits and features.
With a monthly active user base, the CSGOExo skin site is worth every try. It holds a great reputation in the steam community and has been suggested by many experienced CSGO players. If you are also enthusiastic about CSGO skin trading against the bot, this is the right website to sign in.
About CSGOExo
CSGOExo website was launched in 2020, and since then, it has been a perfect roof for CSGO enthusiasts who wish to trade in skins. With a plethora of advanced features and the latest skin collection, this website is a good pick. Skin enthusiasts can conveniently and quickly sell and purchase their favourite CSGO products from here.
The only limitation of this website is the deposit and withdrawal options listed here. Players can only utilize CSGO skins as the sole currency to trade skin items over here. Keeping that aside, the CSGOExo features an impressive collection of skins to choose from. We reviewed that all the latest and pricey skin listings were available here.
CSGOExo skin platform has a decent market reputation, with thousands of monthly users trading skins here. It is a great platform from an investment perspective, as CSGO enthusiasts can grab a monthly interest of 2% on the overall account balance. Anyone with a steam account can get products from the CSGO inventories listed here.
With a phenomenal surge in the overall count of CSGO players each month, the fad for platforms offering skin items is also at an all-time high. CSGOExo skin website is equipped with the latest features, advanced features and UI interface that grabs user attention from all over.
Pages are responsive, and the customer support is also decent. With an average of 4.3 rating on Trustpilot, this skin deserves a try for trading. Let's delve into detail on this bot trading service platform to ensure if it's worth a try or not.
Top Features of CSGOExo Skin Site
CSGOExo is a convenient skin trading platform with good legitimacy and overall market reputation.
Enticing welcome offers and an additional interest of 1% on your wallet balance is an added pre-requisite.
CSGO players and users looking for the latest skins must visit here.
Excellent collection of CSGO skin items with the latest and pricey options makes it a preferred option for investment.
The site also offers giveaways and additional value-added perks on CSGO skins once you become their paid customer.
Registration process on this platform is also swift and can be completed within a few minutes.
By adding CSGOExo to your steam account name, players can receive a 1% additional discount on purchased products.
Highly interactive websites, catchy graphics, and superb animations make this site the best alternative for players.
Quotes lower skin item price as compared to standard steam listing
Complete safety and security assured with SSL-Encryption
Instant sign-in option available through the steam account.
Is CSGOExo Legit and Trustworthy?
CSGOExo is a highly reputed and legitimate skin trading platform for CSGO players and igaming enthusiasts. The website is relatively newer to the steam market but yet managed to fetch great credibility. Overall inventory listings value of CSGOExo costs millions of dollars. A variable trading fee is applicable on products depending on their rarity.
We reviewed CSGOExo in detail and found it's a completely trustworthy website for CSGO enthusiasts. Strong and responsive site support and SSL-encrypted connection add a seal of trust to this platform. This hassle-free trading website allows CSGO enthusiasts to trade a distinct variety of skins with quick options.
In terms of trustworthiness and legitimacy, the CSGOExo skin website deserves a 4.5-star rating which is quite good.
CSGOExo Reputation
Before any users plan to register on the Counter-Strike: Global Offensive skin website, its popularity and user reputation matters a lot. As you invest skins worth hundreds of dollars, getting acquainted with its details is mandatory. Overall, CSGOExo has regular website traffic and numerous trading activities each day.
We believe and sources indicate that the CSGOExo skin trading platform has a decent market reputation, and there's nothing fishy about it. CSGO players can observe it as a getaway to upgrade their iGaming arcade with the latest range of skin items.
We also referred to other CSGO players' reviews, and no scamming or data theft records were spotted. It is a completely safe site to trade your skin products. It is advisable to go through the Support section and get a response to all your queries before making the final purchase.
CSGOExo Promotions and Bonuses
CSGOExo skin website needs to work on its promo codes and welcome offers available for daily visitors and new signups. At the time of review, we did not notice any prominent promo codes, bonuses or offers listed on this platform. However, if you join the community of CSGO enthusiasts here, the only available option is an additional 1% bonus on the purchase and sale of skins.
Apart from this, users cannot find any exciting giveaways or offers flashing on the main page when they visit. If you are genuinely interested in trading top-quality and trendy CSGO accessories, you won't regret registering here. This bot-based skin trading site is a sheer getaway for every player who desires to make money with skin trading here.
CSGOExo Pricing and Fees
CSGOExo features the best skin prices than the average steam listings. The majority of the skins are listed here at attractive prices, and players can bag the best deals. Since it is a bot trading website, users cannot influence the prices listed in any way here. We noticed that a few skins here need to be more valued, mainly those with pricey stickers.
Overall layout and pricing on this website favour CSGO gaming enthusiasts. Veteran players who have tried multiple CSGO skin trading sites have recommended this one for the best deals. This platform offers a captivating trading fee of just 2%, making it every user's preferred choice.
CSGOExo skin website is also a pro regarding item variability and exclusivity. Fans have never complained of any cheap filler skins listed in the collections here. Every skin has its own attributes, features and utility making it a dream choice for relevant players.
You also won't find any add-ons like sprays, stickers or filler items on the platform. Visit here only if you want to trade in knives, gloves and premium quality skins as per your affordability and requirements.
Website Interface and User Experience
Trustpilot boasts an excellent website interface and User-friendliness on CSGOExo with an average of 4.5 ratings. After evaluating the website personally, we spotted that this website is very neat, easily accessible and loaded with the latest features. With a vast collection of skin inventories, the CSGOExo website probably has an answer to any CSGO product you need.
Users have mentioned in reviews about the excellent site functionality. There were no lags in loading pages, and the connectivity was also glitch-free. CSGOExo skin website is loaded with a wide range of skin products, giving quick access to all its tabs and menus. A catchy colour theme and good graphics make it an impressive choice for CSGO gaming enthusiasts. If you have been looking for skin for a long, check out here!
CSGOExo skin website has a dedicated support section that helps players to get a response to their queries. It promises quick transactions with bot trading activity almost within a few seconds. This website is completely reliable and perfect for skin traders who wish to deal in the best quality CSGO skin items.
Customer Service
Responsive and supportive customer service is the backbone of any trading website. CSGOExo has satisfactory customer service support in this context. This platform offers a Ticket support system for players or traders finding difficulties in completing transactions. Users can access this option and contact their core support team with any trading-related or site issues.
A dedicated FAQ page is also available on CSGOExo that enlists the common questions asked by visitors here. Users can explore if it consists of their relevant concern or directly contact the support team. Overall, site accessibility and trading here is a seamless process. You can reach out to them for all kinds of queries immediately.
Another option is to contact the CSGOExo support team via email by writing to them at support@csgoexo.com. We noted that the response to queries over this website was availed in a maximum of 2 days. A 4.5-star rating can be assigned to this website for its decent customer support options.
Banking Methods
It is the least impressive segment of the entire CSGOExo review. There is a limitation in terms of deposits and withdrawals listed on this CSGO skin trading platform. Players and skin enthusiasts can sign up through Steam and access the inventories listed here.
Deposits and withdrawals on the CSGOExo website are available only as CSGO skin items. Users need to begin by completing skin deposits and can also get withdrawals in the same manner. By purchasing skins from the listings at reasonable rates and selling them elsewhere at higher prices, it is possible to earn additional profits here.
CSGOExo is the best skin trading bot platform that accelerates your skin upgrades at the best market rates. The site does not support withdrawals in any form of cash payments. CSGO items and skins are the only way of trading here. CSGOExo is the best platform for buyers and sellers, but the need for deposit/withdrawal options makes people sceptical about it.
How to Trade CSGO Skins on CSGOExo?
Even beginners in the CSGO market can easily trade in the skin items and products listed on the CSGOExo website. The bot trading platform features a relatively simple trading process, as users are only allowed to deal with skin products.
Here are the steps to begin trading here.
Register to the CSGOExo skin site through your existing Steam account
Locate the top right corner of the website and spot the signup tab easily.
The moment you sign up, two empty boxes will appear on the screen
CSGO players can add the skins they want to purchase in one box
Another box is used to add skin from their virtual account for trading it
The trading bot will accept the offer in exchange and accept the deal for you.
Now click on the 'Trade' tab, and your purchases will automatically add up to the steam account inventory
CSGO players can also get other alternatives like StatTrak skins, a kind of weapon, a float option, and much more.
Pros and Cons of CSGOExo Website
Pros
CSGOExo offers a reasonable value of trading fee on purchases
Consists of a huge skin inventory with options in various price ranges
1%+ Bonuses redeemable on trades
Excellent price range for all CSGO steam items
Responsive website interface
Cons
No live chat support available
Lack of promo codes and bonuses
Users are not allowed to make real money withdrawals
Final Thoughts
CSGOExo is a completely legitimate and trusting CSGO skin trading website to get your favourite skins. This platform has a swift trading process with endless skin choices to be exchanged against existing options. Users can revamp their CSGO arcade by virtually replacing the steam inventory with products listed on this platform.
We highly recommend CSGOExo as a trustworthy igaming site with impressive features, great customer support and low trading time. There's hardly any time wasted when you plan your purchases or sale here. All skin items listed here are exclusive and hold a huge demand in the industry.
The overall rating for this CSGO skin website is 4.5, making it a considerable choice for users. It notches in terms of safety, reliability and user-friendliness. Apart from the payment options listed here, other features of this platform are exemplary.
FAQs
Is CSGOExo Legitimate?

CSGOExo is a trustworthy and highly reliable platform for usability and skin trading. It has attained recognition as the leading CSGO platform to trade in some of the best quality skins. This platform is 100% legitimate, and multiple positive user reviews ascertain its overall reputation.

What are the Banking options available at CSGOExo?

CSGO skin items are the only possible trading option listed on the CSGOExo website. CSGO skin enthusiasts can only complete deposits and withdraw through the skin exchange here.

Can you get scammed at CSGOExo?

There is no prominent instance of scamming at the CSGOExo skin trading platform. Instead, this website has ample Positive reviews, and there's no doubt in its credibility. Integration of SSL-Encrypted connection eliminates the chances of fraud and malicious attacks all the more.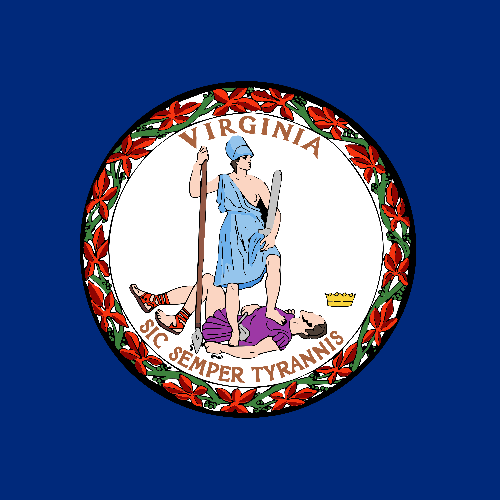 Players from United States are accepted!