Complete Tasks,
Win Skins
Every Day
---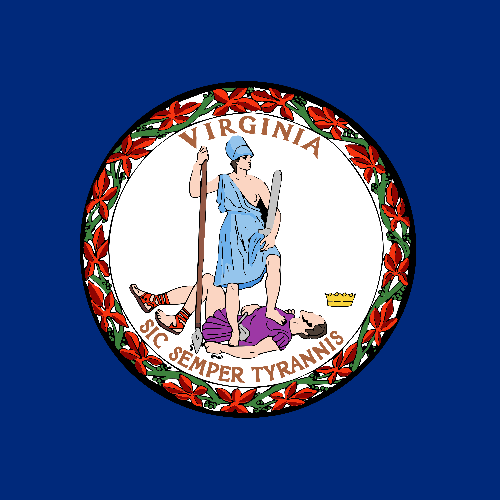 Players from Virginia (VA), United States are not accepted.
Introduction
The market for striking CS: GO skins are continuously booming, and more users are interested in venturing into these products. DMarket is a phenomenal skin trading platform to deal in CSGO, TF2, DOTA 2, and even distinct styles of Rust skins. So, are you ready to explore the detailed knick-knacks of this leading platform?
Our DMarket review can help CSGO enthusiasts in making their minds if it's worth spending time on this platform or not. The site was founded on May 1st, 2017, and its headquarters are in Wilmington, Delaware, US. An in-depth look at the website details, interface, payments, and promotions could simplify your decision-making process.
DMarket is a perfect skin marketplace to explore the myriad of edgy skins for cashing out real money!
About DMarket
Are you excited to venture into the most prominent hub of digital collectables? DMarket is a perfect site to exchange NFT products and trade in the widest collection of CSGO, TF2, and Dota 2 skins.
Dmarket has a huge user base, and it significantly influences the blockchain market. The website offers lucrative prices and a well-stacked product list, making it a seamless platform for hassle-free navigation. This site is exemplary; enthusiasts interested in skins can earn a lot from it.
We reviewed that the site has an excellent and secure payment system that enables users to make smooth deposits and withdrawals without a fuss. This wonderful skin marketplace is highly recommended for futuristic digital veteran gamers and fans!
Top Features of DMarket
A vast library of TF2, CSGO, Rust, and Dota 2 Skins.
Lucrative payment alternatives along with Bitcoin
More than 1 Million skins are listed on the website
Quick trading process and 7% commission fee
An overall rating of 4.5 for the website design and functionality
Is DMarket Legit and Trustworthy?
Yes, DMarket is a legitimate platform that promises user security and a safe database, thus supporting hassle-free trading activities. Here's what we explored:
DMarket is a 100% trusted platform for dealing in different types of digital products.
The website has a fantastic reputation and has been operating globally since 2017.
On average, 1.5 Million users visit the platform each month, making it an active site.
More than 10 Million+ skin products and inventories are listed here.
DMarket has a safe SSL-Encrypted connection that qualifies it for protected payments.
DMarket Reputation
At the time of the DMarket review, we spotted a trustworthy platform widely used by many gamers and CSGO enthusiasts. It has more than 2 million monthly visitors record, which is spectacular for the online marketplace. Popular YouTube content creator such as BananaGaming also uses this platform.
This indicates the popularity and online reputation of DMarket in the digital arena. We also recommend you to go through its customer reviews as they can also offer a satisfactory know-how about the product listed here and overall trading experience. You can try it for yourself and make the most of this reliable gaming item platform.
This platform has had an impressive reputation for the past five years, making it a leading entrant in the market. A renowned eSports organisation named NAVI is also associated with this platform. DMarket is a 100% legitimate platform and a trusted site to head on with!
DMarket Promotions and Bonuses
Quick steps to claim Dmarket bonuses:
Visit the DMarket site using the link
Create an account
Add credentials to the respective fields
Start claiming your free bonuses.
When you visit the skin site, a promo code 'TGG' appears on the screen. Members can use it to prevail special bonuses and discounts. Here are the steps below to activate this bonus code.
Click on the profile picture.
Activate the 'Redeem code' option
Type 'TGG' into the respective field
Get discounts and start playing more
Users can use these attractive bonuses and promotions to invest in more in-game items and trade for their favourite products hassle-free.
DMarket Pricing and Fees
Currently, the average transaction fee of DMarket is at 3% per item and is definitely very low compared to other marketplaces. This is the minimum charge at the steam community marketplace; enthusiasts can leverage it in their best interests. Pricing and fee for sellers and buyers are kept standard in the 1% to 7% bracket, depending on the product style.
Overall, DMarket is affordable and pocket-friendly for the regular trader of skin products and items. We also noticed that subscribers of DMarket further benefited from additional promo offers and discounts on bulk trading. A decent collection of skins and competitive pricing range make it a perfect platform to indulge in CSGO trading right away!
Website Interface and User Experience
The navigation experience on the DMarket site is exemplary and top-notch. The overall interface of this platform has a unique dark/light green design that grabs attention at sight. It is possible to commence trading here immediately, as the process is seamless. This indicates that dealing with steam inventory is quickly possible within 2-3 minutes.
DMarket adheres to the Unity Engine format, accelerating the trading activity here. We can undoubtedly give a thumbs up to its user-friendly website interface and impeccable credibility. Attractive features, minimal transaction fees, and seamless accessibility to trading activities make it an impressive site for users.
This skin trading site offers a premium browsing experience with excellent features and functionality. We can give it a 4.5/5.0 rating for its amazing interface and accessibility!
Customer Service
Coming to the customer service and support of Dmarket, it is okay! We were expecting a much better response system considering the popularity of this platform. No Live chat option was spotted on the platform, which is common today. We expect the developers to make some improvisation to its response system.
However, users can contact the support team through social media platforms like Twitter or Facebook and send their queries via email at Support@dmarket.com. It is observed that the team responded in a few hours, but we're expecting it to be faster than before. The only downside of this platform is the lack of live chat, which needs improvisation over time. Overall, support on the site is decent and satisfactory.
Banking Options
DMarket is generous with the numerous types of deposit and withdrawal methods for the players. This includes multiple options like Credit cards, Paypal and Cryptocurrencies. The platform is unmatchable regarding banking options, and traders can get numerous alternatives listed here.
We can confidently recommend it as a leading platform for buying and selling CSGO, DOTA 2, or Rust skins along with various other in-game products.
Popular deposit methods listed here are as below
Bitcoin: 1% Commission fee
Mastercard/Visa: 2.5% Commission fee + $0.14 taxes
WebMoney: 3% Commission Fee
Skrill: 3.9% Commission Fee + 0.03
Gift Card: Zero Fee
Neteller: 3.9% Commission fee + $0.03
Popular withdrawal methods listed here are as below:
Skrill: 1% Fee
Payoneer: Zero Fee
Mastercard/Visa: 2.5% Commission Fee + $1.26
Webmoney: 2% Commission Fee
These are the stands banking options we found on the site. However, they are subject to change depending on the country, duration, process, methods, and available terms and conditions.
How to Trade CSGO Skins on DMarket?
The overall process of trading on DMarket is seamless! It just takes a few steps for the process completion. Let's now evaluate the various buying and selling processes available on DMarket.
This is a speedy and straightforward process to do. It won't take you more than a few minutes to finish everything. Make sure to follow these steps:
Buying Skins on DMarket
Register on the steam account by making all your inventory public
Enter the right email address along with the trading URL to it.
Visit the Marketplace, choose the product of your choice, and click on 'Buy.'
May the payment with the balance amount and, if required, add further funds for the process completion.
Locate the 'My items' option and navigate to the 'Gamepad button' after it.
Choose the skins of your choice and click on the 'Create Trade' option
Agree to the Bots' trade over the Steam Account and get your favorite skin.
Selling Skins on DMarket
Sign up to the Steam Account by making the inventory public
Mention the right email address along with the trading URL to it
Open the inventory, close the preferred item for sale, and locate the 'Sell Now' option.
Agree to the offer at your Steam account
Make use of balance amount for the purchase of further skins
Pros and Cons of DMarket
Below are the benefits users can experience while navigating the DMarket CSGO Skin trading website.
Lower transaction fee, around 3%, compared to the standard Steam community market rate of 15%.
Numerous deposit methods are available to make deposits and withdrawals.
Most of the products are priced cheaper than the general Steam community market.
Website UI is very clean, and new users would not experience glitches in navigating numerous website sections.
Offers multiple genre items for sale and purchase relevant to top games such as DOTA 2, CS: GO, Team Fortress 2, and Rust.
User-friendly mobile app with attractive UI that helps make purchases and sales at the DMarket.
Numerous items are listed to make purchases, and buyers can identify the desired products within a few seconds.
Most interesting features on the site are the 'Instant sell' and 'Target' options.
A few drawbacks of the DMarket site are as below:
High rate transaction fee as compared to other third-party marketplaces.
Few items might take longer for sale on this marketplace
Many skins on the site have a trade lock, and users must wait until the inventory is unlocked.
No 'Screenshot' and 'Auctioning' feature is available on the DMarket site.
Final Thoughts
We can broadly classify the DMarket skin trading platform amongst the best website to indulge in all types of transactions. The thorough review of various aspects of the website makes us dedicate a 4.5/5 rating to the platform. An exquisite collection of top-notch skins, impressive features, low commission fees, and reasonable market rates make it a perfect trading pitch to land at!
In the virtual world, CSGO skins have a unique fad, and DMarket is a hub to trade this type of product and in-game items. Well-organized and neatly aligned items make it easy even for amateur skin enthusiasts to browse across and make purchases. It is a must-try trading platform if you are looking for one!
FAQ
Which is a popular DMarket Promo Code?

Visiting the DMarket skin site can bring you many attractive promo codes and bonuses. Sign-up is mandatory to activate the promo codes. After that, users can access the arena of top-class CSGO, DOTA 2, and Rust products listed here.

How can you Purchase skins on the DMarket platform?

The buyers can browse from the various categories and skin products here to choose the preferred option. The next option is to deposit via different methods like PayPal, Visa or Mastercard, WebMoney, Skrill, or Neteller. Click on the skin and begin trading.

Is it possible to sell skins at the DMarket?

You can quickly buy and even re-sell the products on the DMarkert platform. Enthusiasts can collect funds from withdrawal options listed on the site, such as PayPal, Payoneer, and bank accounts. The selling process on DMarket is totally seamless.

Is DMarket a Legitimate website?

Yes, Dmarket is a trustworthy platform with complete transparency in its services. This platform has all important licensing making it a completely legit option for accessing gambling activities.

Is DMarket a Trustworthy platform?

Yes! Dmarket is a trusted website with a phenomenal reputation across various online spaces. We have carried out an in-depth review, and its SSL-Encrypted connection and data security make it even more secure and protected.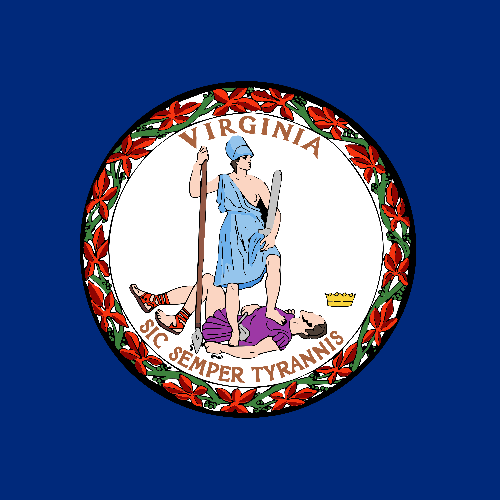 Players from Virginia (VA), United States are not accepted.