Hellcase Skin Site Review – Detailed Guide on Bonuses, Payment Options, Support, and More!
Daily bonuses and Giveaways
---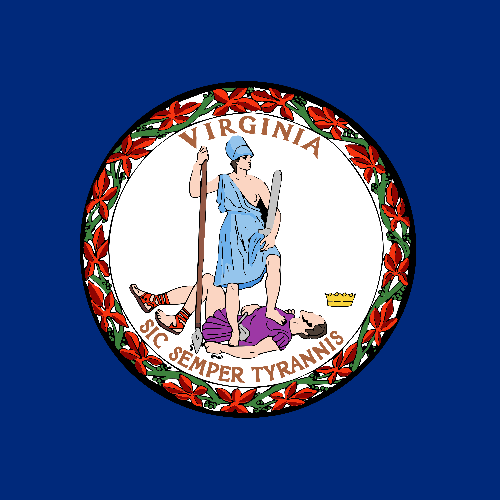 Players from Virginia (VA), United States are not accepted.
Introduction
Are you an avid CS: GO skin enthusiast looking for a legit platform? Hellcase can be a suitable platform for dealing with Counter-Strike: Global Offensive skins. Check out the detailed review to get a broader idea about this skin site, its features, bonuses, and banking options in detail.
We have curated the review after intensive research on the Hellcase skin site and evaluating its aspects such as legitimacy and reputation. The Hellcase is a leading platform for trading in different types of skins that have been live since 2016. With a monthly visitor count of over 3 million, this is a top CS: GO and Dota 2 skin site globally!
About Hellcase
Hellcase has worldwide recognition for opening cases, and fans can spot a myriad of CS: GO and Dota 2 cases here. Besides, users can entertain themselves with several minigames listed here as well. Gamers interested in Dota 2 and CSGO Cases can unlock numerous surprises on this platform.
We have highlighted the skin site's positive and negative aspects in our extensive review below. Swift site upload, attractive promotions, and seamless user interface make Hellcase a promising platform to indulge in CSGO gambling. This is a perfect case opening for both CSGO and the Dota 2 skin cases. A phenomenal user base on this platform assures that it's an authentic platform to deal with your preferred CSGO products and cases.
Below highlighted are the top Hellcase Features:
Hellcase offers its users a range of lucrative options, like skin updates, case openings, and item contracts. Users can also scout over the Mixer option as well as upgrade alternatives here.
This skin site has more than 2,800 reviews at Trustpilot.
Hellcase has an around 4.3-star reputation and customer support rating.
Gamers can make deposits via multiple alternatives like Apple Pay, UnionPay, Mastercard, or Visa. Other payment options here include Discover, PayPal, or even Google Pay.
The platform also supports crypto payment options such as Bitcoin Cash, Ethereum, Tether, or even Litecoin as chosen by you.
Popular deposit methods used at Hellcase are SkinPay, CSGO P2P, and the CSGO or Dota 2 Skins.
Popular withdrawal methods opted for here are the Game Keys, CSGO P2P, and the CSGO skins or Dota 2 products.
Is Hellcase Legit and Trustworthy?
We thoroughly reviewed the legitimacy and reliability of the Hellcase case opening site and came up with the review thereafter. It is an ethical entity and a completely legitimate platform to indulge in CSGO dealings. It has been functioning since 2016 and has its headquarters in Singapore. Other factors adding to its authenticity include the 1 Million monthly views, which is pretty decent for any gambling platform.
Other findings stated that the Hellcase site has a fair reputation and credibility in the online market. We identified 100% transparency in the payment systems here and there's absolutely no ambiguity about it. The developers adhere to an SSL-Encrypted connection that adds up to its safety making it a trustworthy CSGO skin trading platform for the users.
Hellcase brags about its excellent market reputation and legitimacy at the moment. We did not observe any traces of scams or dubious activities related to this platform. The site performs well and bags a 4.5/5.0 rating for its security and legitimate functioning!
Hellcase Reputation
Moving on to the survey over the Hellcase reputation, it is not at all disappointing and, in fact, has a decent positioning in the CS: GO market. Random research on reviews of CSGO fans and gamers indicates that Hellcase is a leading name in their directory to indulge in CSGO gambling. The payment process, including deposits and withdrawals, is seamless on this platform!
Hellcase Promotions and Bonuses
What's the most enticing part of any site review? Well, of course, the referral codes, bonuses, promotions, and other perks it offers. Hellcase looks very appealing in terms of first-time visitors who are willing to complete registration with the site.
For qualifying and availing the bonuses, users need to activate the promo code listed on the website. Users need to add a Promotional code of their choice after registration in the respective field on the site. The codes can be activated within no time, and users can benefit from them.
Hellcase is a leveraging case-opening site known for its generous giveaways, promotions, and bonuses. Here's a quick glance at it.
1. Daily Bonuses
Activating the daily bonus feature indicates that daily visitors to the website can grab exclusive perks on updated items. It might result in a lucrative account balance as well.
2. Giveaways
Locate the 'Giveaway' tab at the website page's top. By clicking over it, you can prevail complete access to the tasks qualifying you for the live giveaways at that time. Participating more often can increase your chance of getting the giveaways. The users gathering a maximum number of entries can increase their chance of availing of desired skins. A few exclusive giveaways are also available for Premium Hellcase members who can take part in daily, weekly, or monthly contests.
Exclusive Features
Hellcase lures its users with some unique and exquisite features as below:
1. Premium Membership
Users having the premium membership of Hellcase can avail additional benefits and unlock more features with special access. It includes instant support, giveaways, and privileged ticket processing. Members can pick from different plans available here. The silver plan is open at $5; the Gold plan is available at $15; the Diamond membership can be available at $25.
2. Minigames
Hellcase users can indulge in various Minigames listed on the site, such as 'Mixxer,' a Russian roulette that offers a chance to win a bonus case.
Another game here is 'Case Battle,' designed for 2-4 players where players with the highest cost can win all weapons. 'Upgrade' is also a minigame wherein players choose products they wish to upgrade with and then select a preferred skin they are willing to win.
3. Events
We also noticed that Hellcase hosts several events restricted to time limits wherein the players can bet and win tokens to unlock some exclusive prizes available at the stores. Players here need to achieve a strong position on the leaderboards, and they are good to go.
In short, Hellcase can be an extremely lucrative and money-yielding platform that pampers its loyal members with exclusive perks, features, and benefits every now and then.
Hellcase Pricing and Fees
Most CS: GO skin cases on Hellcase are priced in the range of $9 to $90, depending on their unique features, rarity, and other attributes. It has a rich collection of cases and skins to invest in. Buyers and sellers can trade amongst the different skin models available here.
Registration on Hellcase is Free, but unlocking premium features is possible only when you take up the premium plans. Silver, gold, and Diamond membership is available here for $5, $15, and $25, respectively. We give it a 4.2/5 rating in terms of pricing and fee structure. The site is lucrative with the options for deposit methods, while the withdrawals here are limited.
Website Interface and User Experience
Moving to the analysis of the UI interface and navigation of Hellcase, the site design seems interesting. With abundant of open cases and striking color contrast, it gives you an immersive backdrop for focused trading. Overall, menu options and tabs are decently located, and the loading process is seamless.
This site's user interface is hassle-free, and we can locate different options within seconds. Lag-free interface and intuitive interface make it a perfect pitch to begin with the trading activities for CS: GO cases and Dota 2 items.
The only loophole found was the site prompts you to pick a particular language depending on the IP you choose. For instance, members having a Spanish IP can pick the English site, and despite of multiple settings, the language option remains the same. If this is sorted, we could confidently give it a 4.5/5 in this category.
Hellcase Support
Hellcase brags about providing 24/7 customer support to its users though we are still skeptical on it. The claim was false; we found no live chat option to contact the support staff immediately. When there's no instant response from the other end, how can we be sure about their live support? As the site is already an established platform since 2016, we expect a more professional outlook with an instant support option.
On the contrary, Hellcase features a unique ticket system to contact the support team, which does not appear promising. This can be annoying for many members, as getting a ticket and then awaiting the response from the contact support team seems outdated. The website needs to work on it!
Banking Options
Hellcase is generous with its deposit methods and offers numerous payment options to users. It includes CSGO, P2P, Skinpay, BTC, BCH, ETH, XRP, TRX, Gift Card, Doge, Discover, G2APAY, Mastercard, Visa, and many more. However, it is conservative, with withdrawal payment options restricted to Game Keys, Rust, CSGO, and P2P.
How to Trade CSGO Skins on Hellcase?
Now let's quickly brief you on the trading process and options on Hellcase.
How to Buy
The platform provides numerous options for its members to make deposits to purchase the CS: GO, Dota 2, and TF2 skins. G2A Pay, Shadowpay, cryptocurrency, and credit cards are the widely used payment alternative here. It is imperative to check the rules and deposit norms related to your country or the specific payment option. Buyers can also get top-ups by making payments through PayPal.
How to Sell
Hellcase offers a smooth and hassle-free withdrawal system within a few steps slated down below:
Click on your profile located at the top right corner of the page
Navigate the 'send' tab on selected products from the list
Click the 'Get' tab after your trading offer is prepared.
The site will redirect the page to Steam, and members can finish the transaction there.
This skin site's minimum and maximum withdrawal limits are from $2 to $500 daily.
Pros and Cons of Hellcase
Pros
Lucrative welcome bonuses, giveaways, and daily promotions
Myriad cases options listed on the platform
Users can navigate the site in 13 language options
All real-time information is available here, including the total number of cases opened, online members, and even the drop list.
The intuitive interface and futuristic site design seem catchy
Cons
Some lags are observed
Lesser options for games
No live support is listed on the site
Limited withdrawal methods
Final Thoughts
After a specific intervention on the Hellcase case site, we have concluded that it is a decent trading platform for CS: GO and Dota 2 enthusiasts. The overall website experience, game quality, and product options are satisfactory. We cannot resist often speaking about the exciting bonuses and rewards listed on the site for the first time and daily visitors.
If Hellcase works on its support management and payment option, it can deserve a spot amongst the leading online skin site alternatives. They have years of experience and work as a legitimate platform for trading popular CS: GO cases and skin items. SSL-encrypted transactions add to its safety and security. Definitely, the site deserves a 4.4/5.0 rating on the whole.
FAQs
Is Hellcase a Safe and Legit site?

Yes, we have thoroughly reviewed individual aspects and can conclude that Hellcase is a legit platform that's functional since 2016 and have a massive user base for trading engagement. It has won a trusted position in the online marketplace.

Is it possible to open cases at Hellcase with Steam wallet funds?

No, the steam wallet option does not appear appropriate in context to the Hellcase. For wagering, users need to make deposits through the options listed on the platform, such as Cryptocurrency, G2A, and many others.

Can I Access Hellcase on the App Version?

No! Till now, an app version has yet to be available for Hellcase. With an increasing fad for mobile gaming and trading, it is recommendable that devs come up with an advanced hellcase app soon!

What does a Premium account on Hellcase indicates?

By purchasing a premium account on Hellcase, the members can access additional perks such as cases, giveaways, tokens, and other benefits. Interested users can choose among the available silver, gold, and diamond plans.

What are the charges for buying a premium subscription on Hellcase?

The basic premium plan starts with silver, which can cost you $5, followed by a gold plan available at $15, and the diamond plan is available at $25.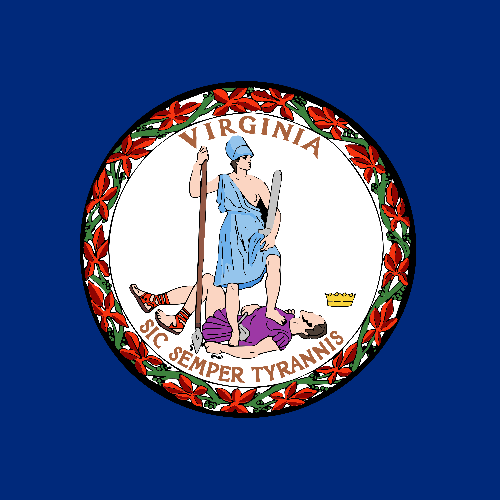 Players from Virginia (VA), United States are not accepted.