HowlGG Review and Promo Codes 2023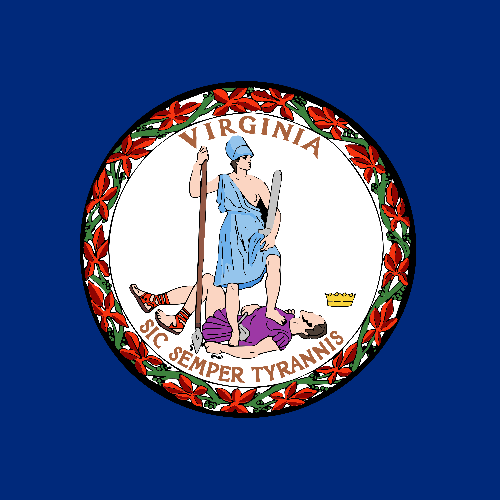 Players from Virginia (VA), United States are not accepted.
If you are looking for a Rust online gambling site with a provably fair system then look no further. This originally started out back in 2016 as a Twitter brand – and, with the popularity of skins blowing up, so has the popularity of this site. In our HowlGG review, we will look at exactly why it is so popular, what it offers and why you should choose this site above many of the others out there.
So, let's look at what sorts of features it offers, what different types of games it has, whether or not it is a legit and trustworthy site, and how good the customer support is. More importantly, we will be checking out the entire user experience from start to finish to see how it compares to the best out there.
All About HowlGG
The Howl.gg online Rust gambling website as we know it only came about back in April 2021. However, although it is a lot newer than many of the other Rust sites out there, it has managed to attract a very large and highly active online player base.
Just as with other Rust gambling sites and skins trading sites, you can make your deposits with items from the well-known esports survival game, Rust. This site means that players can get access to the most exclusive Rust skins and most sought-after in-game items not only by paying out the excessive prices on the Marketplace but also by winning them on fun and exciting Rust gambling games including Coinflip games and Jackpot games.
User Experience
In terms of the user experience, there is a lot that we like about it. The website has been very well designed. If you are familiar with Rust gambling websites, then finding your way around this one will be a breeze – as the navigation is pretty standard.
The games are very easy to find – and as you look through the selection of games available, the Howl logo on the top left of the screen will keep spinning. If you need any assistance then help is never far away as you can access the live chat which can be found on the left-hand side of the site. Overall, compared to other sites, this is one of the most attractive and well-thought-out Rust skins gambling sites we have seen.
It's easy to see why the HowlGG customer base is so active. They usually have around 500 or more active players and users online at once… and there is always plenty of action in the player chat room. You can converse with others, congratulate other players who hit a big win, introduce yourself or even welcome new players to the community.
Is HowlGG Safe, Secure and Legit?
Absolutely, yes. Our Howl.gg review has led us to the conclusion that this is a completely safe, secure and legitimate gambling site – and one of the biggest and best in the online Rust gambling scene.
The website operates its games on the provably fair system, which means that no matter what game you play, you will be able to check the fairness and randomness of the results yourself, so you can completely trust that the result is true and honest.
The provably fair system, found in Rust gambling sites such as this, as well as many crypto casinos, ensures that each and every one of the game results is completely accurate. This is a signal to all of its players that this is a truly transparent and fair site. You simply have to click on the provably fair tab which you will find at the top of the Howl.GG website. There you will see a 'round verifier' and you need to enter the game round ID hash. This will then show you the result of the game and its algorithm.
The HowlGG History
Its trustworthiness dates back way before it was established as a Rust gambling site. In fact, it operated as a CSGO gambling site back in 2017 – and remained in the game until the skin gambling scene was banned in the game – a ban which lasted for several years. As such the team behind this site has been in the skins gambling scene for quite some time already.
Whether they were operating as a CSGO gambling and skins betting site or a Rust skins gambling site, we have yet to find any negative reviews stating that they had been scammed by the site or had been treated unfairly by Howl.gg.
So, when answering the question 'Is HowlGG legit?', there is a clear answer.
In terms of safety and security, players can feel completely satisfied that they are always playing in a safe and secure gaming environment. The website is fully protected by high-end SSL encryption technology as indicated by the padlock icon found to the left of the website URL.
The level of the Howl.gg SSL encryption technology is the same that is used by the biggest financial institutions. This means that it is practically impossible for any outsider to access or steal your private information which has been entered on the site. This is essential to know when you start making transactions with any of the accepted and secure deposit methods on the site.
Variety Games on HowlGG
This certainly isn't the site's biggest selling point. Howl doesn't offer the best section of Rust gambling games to play. However, this is a case of quality over quantity as the games that they do offer are plenty of fun. There are three you can choose from, Jackpot, The Wheel and Coinflip games.
Jackpot
This is one of the most popular games on both Rust and CSGO gambling sites. To play the game, you simply need to deposit items or skins into the 'pot' and other players will do the same. You will then be in with a chance of winning everything in that pot. You can only put in an item or skin worth $1 or more and you can put in a maximum of 20 items.
The more you place into the jackpot pot, the higher your chance of winnings.
Coinflip
It doesn't get any simpler than Coinflip – betting on the toss of a coin. You wager a certain skin value and another player will match your bet value and you pick a side of the coin. The coin will then be tossed randomly and whoever wins the toss will win both of the stakes and the loser will walk away with nothing.
The Wheel
The newest of all of the games in the Howl.gg game library is the Wheel. A player wagers a certain number of chips on the wheel and its multipliers. You will win if the wheel lands on the multiplier you bet on. The lower the multiplier, the more chance you have of winning – the higher the multiplier, the less chance you have.
The multipliers range between 2x all the way up to a tasty 11x your stake.
HowlGG Promotions and Bonuses
One of the best things about joining a new Rust gambling site is the opportunity to claim freebies, bonuses and promotions. The good news is that Howl.gg has a great selection of bonus prizes and freebies for you to enjoy.
The first you will come across is their daily free case offer, which is a hugely popular free bonus offer. You will be awarded a free Rust case and, when you open it, you will be able to win one of the several free skins or items in there. Every now and then there might even be a rare and more valuable item you can win. If you are lucky, you might even find yourself the highly anticipated Big Grin.
However, on the other side of the coin, you might even open the case and get nothing… who knows. However, you have lost nothing as it was a free case to start with.
To claim your free bonus case, you simply need to sign up officially to the Howl.GG Discord server and make sure that you have a Steam Account of level 5 or more. All you will need is your Steam profile and your Steam nickname and you're good to go and claim your free bonus cases – and who doesn't love a free case?!
Other Giveaways
As well as the free case giveaway, there are also a number of giveaways you can enjoy by following them on social media. These can go up to the value of around $35 if you're lucky. You can also find a number of contests to take part in by following HowlGG on Twitter.
Customer Support
We were impressed with the customer support available at Howl.gg. Not only are the options good, but they are also easy to access.
All you need to do is click on the customer support tab, found on the homepage of the site and you will be able to access their live chat service, which we found to be very responsive and helpful.
You also have the option of asking your question on Discord, which we found will also provide you with helpful and professional responses.
Conclusion
There was a lot to like about HowlGG and we were very impressed with what we saw. The site is attractive and easy to navigate. The number of Rust games wasn't plentiful, but we found the quality to be excellent. Overall, we were very impressed. with the site and highly recommend a visit!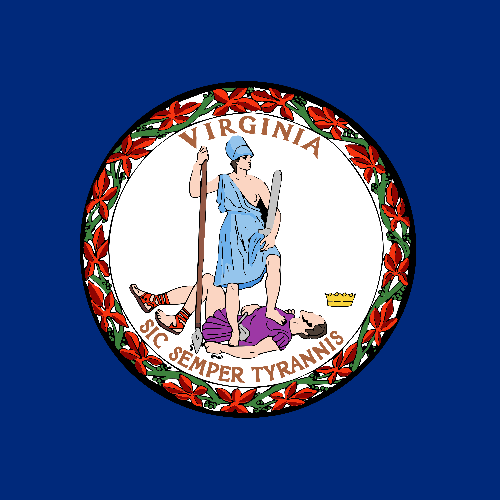 Players from Virginia (VA), United States are not accepted.