Complete offers for
Free Cash
---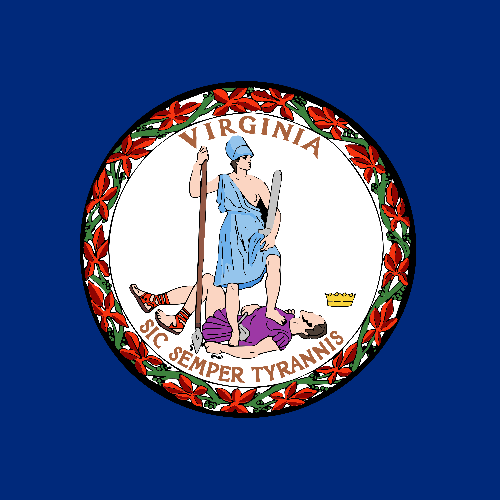 Players from United States are accepted!
Introduction
Counter-Strike: Global Offensive is the latest heartthrob amongst millions of players worldwide, and there are numerous websites where you can earn opportunities from this source. Immersive gameplay, outstanding in-game accessories, and phenomenal gambling opportunities have made this platform a massive hit among users.
CSGO games record an 11 million monthly player base across various sites and platforms. GPT (Get-paid-to) sites are another option to make some extra money with your gaming expertise. Idle-Empire is one platform where you make money out of opportunities right away.
Idle-Empire is a recognisable GPT platform that we will review in detail today. This website portrays numerous money-making options and is a legitimate platform to claim winnings. It also rewards you for completing various micro-tasks such as surveys or promotions.
Let's explore in depth the trustworthiness of Idle-Empire, what it offers, and many other interesting facts that help you decide if it's worth signing up for.
About Idle-Empire
Idle-Empire is a legitimate GPT site that allows users to complete tasks and make money against them. We have gathered ample positive reviews about the trustworthiness of this platform, and this is definitely a must-try platform.
This platform is a perfect getaway for the CSGO players who want to get paid against the surveys and giveaways carried out on this site. The review consists of promotions, payment options, website interface, customer support, and other details that can help you decide whether registration is worth it. This GPT platform can also help you to win rewards from it.
We also reviewed the generous deposit and withdrawal alternatives listed on this platform. The platform has been functional since 2015 and has around half a million monthly visitors. Minimum payouts here are from $0.05 and keep on increasing further.
Top Features of Idle-Empire Skin Site
The platform has an extremely active interface, with over half a million visitors every month
The site is immensely generous in terms of rewarding its users for offering completion
Idle-Empire functions under an SSL-Encrypted connection for better security
It is amongst the highest-rated and most popular sites offering cash rewards for users.
Users can win credits by performing basic tasks such as streaming videos or by just simply staying away from the keyboards in lobbies for various games.
This is the CSGO skin-winning platform with authentic experiences and reviews of past users.
Players can access through the myriad of promotions, videos, games, and a large number of ongoing offers here.
The overall layout and design of the Idle-Empire site are also impressive, and there are no off fonts or styles.
All tasks are rightly organized and categorized to ease the accessibility for users.
Idle-Empire is a generous platform when it comes to cashing out through multiple options.
The site has an impressive list of banking methods.
Apart from some flaws in the custom support system, the overall working of this platform is satisfactory and quite impressive. Let's now dig into every intricacy of this website.
Is Idle-Empire a Legit and Trustworthy Website?
The Idle-Empire platform is an incredible CSGO skin website that lures its user base with a plethora of rewards, gifts, and offers listed here. It is a trustworthy platform that offers multiple winning options, surveys, and various offer walls. This website is highly legit as a large number of active users visit here regularly.
Though the online industry is flooded with numerous GPT sites, the credibility of Idle-Empire has its own space. CSGO players who are enthusiastic about edgy skins but willing to shed money can visit here and explore numerous gaming choices. It allows you to win from $20- $50 every month, depending on how much time you spend here.
With some time spent on the survey questions and the offers listed here, gamers can take home a huge chunk of funds through the Idle-Empire platform. We can give it a 4.5/5 rating for its legitimacy and trustworthiness.
Idle-Empire Reputation
Coming to the online reputation of this platform, we gathered all positive reviews and updates from everywhere around. The platform has an outstanding reputation and is trusted by a large number of YouTube Content creators as well. Many CSGO players carry out Paid FormSurveys over here and have been making a good chunk of earnings since 2015.
The Idle-Empire website also has a huge community of users that speaks with pride for its blooming reputation all across. This platform also has various leaderboards for which people from all over combat to achieve leading positions. Anyone who achieves the highest number of points here can win many prizes.
In a nutshell, the reputation of this website is more than satisfactory and deserves a 4.5/5 rating for its incredible performance.
Idle-Empire Promotions and Bonuses
Now let's talk about how you can make money on this platform. Instead of regular promo codes or welcome bonuses, the website is a platform to consistently earn free credits and real cash or CSGO skins against it. The extensive list of money-making options on this GPT site is as follows:
Paid Surveys
Participating and raising quest in surveys is the most popular mode of earning money on Idle-Empire. It is pretty simple as users need to fill up the questionnaire forms available on this platform by mentioning some important details about yourself. The website raises only surveys that match your profile.
The paid surveys include questions that are a cakewalk to answer, and avid CSGO fans can quickly start earning from them. By completing a maximum number of surveys, users can display their potential and bag optimum rewards and giveaways listed by the site. The only issue here is most of these surveys are conducted by third parties, and the website gets its cut as commission earned from it.
Paid Offers
The next option to earn and win for real on the Idle-Empire website is by taking up paid offers. If any users get the paid offer of joining Hideout TV or downloading some browser extensions, they can earn generously from it. Many of these offers can give you a big chunk of credits to withdraw your favorite CSGO skin items and accessories.
Videos
In this offer, players need to just a maximum number of videos on the Hideout TV and win money against it. Here, the users have to invest their time in simply watching out the ads or some informational videos listed here.
Idle on Servers
This option also allows you to earn credit for event minutes when you stay idle on the servers. This is with reference to the popular game Team Fortress 2.
Crypto Mining
Idle-Empire also facilitates money-making through Crypto mining. It proves effective as you merely need to download the miner app and configure it with your system. Here, your computer's CPU can easily solve even the complicated math problems for mining crypto.
Daily Promotions
CSGO players can also make money on this platform by using promotions like including a site in the steam name or probably using the Idle-Empire avatar for upgrading the Steam profile. Making more points by sending posts across various forums, creating blogs, or posting YouTube videos about them is also possible.
Referrals
Here, players can get the unique link and the landing page where they need to visit and earn points by inviting people to this GPT gaming website. If anyone joins the community through your referral, it is possible to earn 500 points through it. Besides, players can also earn an additional commission of 20% on completion of surveys and referrals, along with points they earn on services offered through Idle-Empire mining.
The platform has a wide range of options to earn money for free, making it a leading pick by many CSGO enthusiasts.
Idle-Empire Pricing and Fees
Idle-Empire follows a point system for its functioning. Here, 10.000 points refer to 1 dollar, and the cheapest withdrawals recorded here are around 1000 points ($0.10). Later, players can exchange these points and earn real money through Idle-Empire gaming rewards. The only downside here is when you own points in thousands, you might earn a lot of money, but the actual cash-outs are relatively low.
This platform's pricing and coin exchange system is not very tricky and can offer you some profitable deals compared to other wall websites. This emits the vibe that Idle Empire developers are trying to spruce up their paid tasks value. We recommend the website to work more on the transparency of the pricing system and dedicate a 3.6/5 rating for the recent outlook.
Website Interface and User Experience
New-age CSGO gamers and iGaming enthusiasts seem flattered by the modern user interface that the website has and its overall appearance. The platform appears impressive and consists of several features listed at the left bar of its page, making it convenient to use for players.
If this is your first ever experience at the offer wall site, the player need not to bother as the website navigation is seamless, and one can easily spot all the options listed here. Though the overall setup is incredible, it's better to avail of some Branded surveys or Freecash over here.
We can confidently boast that the site is extremely user-friendly and best for internet-savvy individuals who can browse effectively. Besides, the entire site layout levies a positive impression at first glance, and we did not spot any major glitches here.
Customer Service
Support options at Idle-Empire are weak, and they need to be upgraded in a short while. We highly recommend the site owners integrate the live chat option over here. The platform still uses a ticket system that sounds outdated as per today's standards. By getting a complete overview of the ticket status, the support team responds back after a few hours, which does not suit the overall site layout.
With some alternations and improvements in the customer service section, the platform is bound to achieve great success in the coming times.
Banking Options
Now let's hover over the payout options available on the Idle-Empire for its users.
Multiple options are listed on this platform, but credit card funds are missing out. Besides that, the site covers multiple platforms such as Steam for the Rust skins, Riot, Apex, Battle.net for WoW Subscription, H1Z1, and other skins. The most common system of carrying out transactions here is PayPal, which users often opt for.
The only issue with such GPT sites is that often, the skins are priced unreasonably, and it's ideal for getting gift cards that provide numerous options to redeem them.
A fleet of payment options on Idle-Empire includes Litecoin, Bitcoin, Stellar, Ethereum, Bitcoin Cash, and more. Money options like Perfect Money or payeer. Gift cards include eGifter choice, Skype, Amazon, G2A, and Razor. It also has entertainment gift cards like iTunes, Netflix, Hulu Plus, and even Spotify.
How to Trade CSGO Skins on Idle-Empire?
Idle-Empire has a very simple trading system, as discussed above. CSGO players can complete tasks, watch videos, do paid surveys, and a lot more to deal in skins on these platforms. Gamers can also use credits to withdraw digital skins, gift cards, cryptocurrency, and many more.
Earning ways
Watch videos
Complete surveys
Stay AFK on servers
Make use of the referral system
Use special promotions
Payout options
Leading digital skins for games like Rust, CSGO, and Dota 2.
Gift cards
Crypto payments like ETH, BTC, LTC, and BCH
Pros and Cons of Idle-Empire
Pros
Modern and responsive website that offers a positive user experience.
Multiple ways to warn credits through surveys, videos, referrals, and other offers
The minimum payout is as low as $0.1
Number payout option for earning withdrawals
Complete details available
Dedicated form for discussion and helping one another
Cons
Coin exchange is very low. 10,000 points = $1
Lack of live chat support
Final Thoughts
Idle-Empire is a safe platform that enables you to make money with CSGO games. Every CSGO player's dream is to earn their favorite in-game skins and accessories without shelling out real money for them. The site offers a range of tasks where users can earn points in multiple ways and win skins they wish to have. We were impressed by the list of options favored by this platform.
Idle-Empire is a platform that offers numerous rewards for task completion and also features options for players to earn credits at the sites, watch videos and venture into its video game lobbies. The core point is to earn the maximum credits possible in the game. With a provably fair system, it is the best GPT site, with an average 4.5-star rating on Trustpilot.
FAQs
How to Join the Idle-Empire?

It is easy to sign up on this platform within a minute. With a single click on the signup tab, CSGO players can earn and win 500 points into the account.

Is Idle-Empire User-Friendly?

This platform is easy to access and user-friendly in nature. No long loading times and an intuitive interface make it a perfect platform to try.

How can I Claim Idle-Empire Free Bonuses?

Visit the website link and sign up for the platform. Users can get instant credit of 500 points to start playing here.

Is Idle-Empire legit?

Yes, it is a 100% legit and trustworthy gaming platform for users. The site has an easily accessible interface and positive reviews, making it a reliable platform.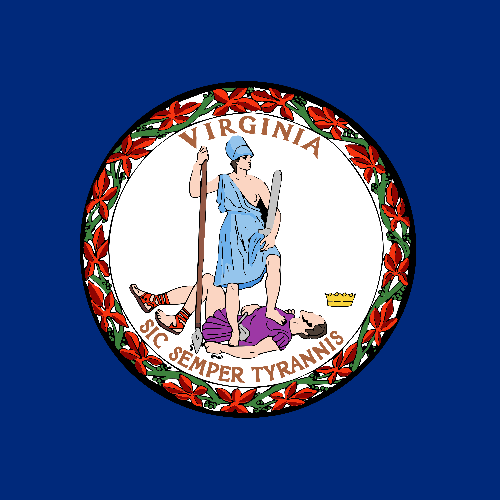 Players from United States are accepted!