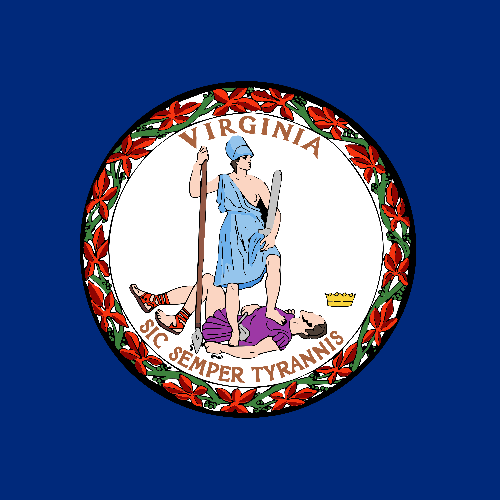 Players from United States are accepted!
Introduction
Online trading and gambling of CSGO and Rust skins is a recent trend. Millions of avid players and gaming enthusiasts are venturing into high-excitement gambling activities related to in-game skin items and designer accessories. They can earn a massive sum of real money through legit online platforms and skin trading sites. One such reputed site we have reviewed today is LootFarm.
Lootfarm is a hub for a versatile range of skins and other popular CSGO items. With a great user base and secured connection, even beginners can start their skin trading journey here. It is a leading platform and undoubtedly the best to provide skin items from multiple games such as Team Fortress 2, Dota 2, CSGO and Z1 Battle Royale Games.
With a highly user-friendly interface and incredible site design, this platform is certainly a thriving space for many skin traders and CSGO players. The website support 7 different languages, thus allowing users to pick their preferred ones. Today, we shall thoroughly review the LootFarm skin trading site and put it worth its overall credibility and user experience in the post below.
About LootFarm
LootFarm is a phenomenal CSGO skin trading platform that features in-game items and accessories from games like Rust, DOTA 2 and others. Players willing to upgrade their skin panel can put to sale the existing items and purchase new ones from here immediately. This platform uses a trading bot for performing distinct activities, making it prompt in action.
We were impressed by the overall appearance of this website, and it also retains a decent market reputation. The site restores a wide range of premium skin accessories and the rarest knives, pistols, rifles and other items. LootFarm has listings worth thousands of dollars, thus allowing users to explore and pick skins of their choice.
Hassle-free navigation and a finely designed interface are a few other positives of this trading platform, along with exciting cashback features. Even the pricing listed here is better than other steam listings and adheres to a provably fair system. The website also has a live chat service and a multitude of other options adding to its credibility and trustworthiness.
Top Features of the LootFarm Site
Quick trading bot that does not have a dependency on any third-party users
LootFarm follows a quick and spontaneous Steam login option.
This platform consists of items and skins from games like CSGO, Rust, DOTA 2 and Team Fortress 2.
Numerous secured payment options for users.
Trustworthy services with over 35 million successful trades to date
10% Cashback offers on purchases as an incentive
Completely verified and fair prices
CSGO enthusiasts can also avail of a commission from 0-10%, depending on the products they sell.
Is LootFarm Legit and Trustworthy?
LootFarm is certainly an extremely reputed and legitimate trading platform for users. It is not a scam site, and there are multiple positive reviews posted on Trustpilot by real players and users. This platform has a great reputation on 40 unique data sources we recently examined. As the platform is SSL Encrypted, there is no risk of data theft or hacks here.
On a scale of 100, this platform is considered 90% safe unless you do not get trapped in some fraud. While browsing across this platform, we noticed that LootFarm is a credible website that ensures full security of the information and payments.
With loads of positive feedback and no bad track records, we can assign it a 4.5/5 star rating regarding trustworthiness and legitimacy. As the products are decently prized over here, customers can purchase kin items of their choice from a huge inventory list available here. LootFarm records an immense visitor count of 800K monthly, making it more dependable.
The website features impressive numbers confirming its credibility, like the 1.5 million satisfied users and more than 35 million trades done, along with a large number of registrations. With so many figures, it is evident that LootFarm is a legitimate and trustworthy skin trading platform for players worldwide.
LootFarm Promotions and Bonuses
Bonuses, promo codes and giveaways are crucial factors that bring user attention to the sites. Lootfarm is quite lucratively offering rewards and attractive bonuses to CSGO players and enthusiasts. There are numerous ways of fetching benefits through these bonuses and promotions mentioned below:
Adding deposits to your account
One way of getting rewarded from the LootFarm site is by adding deposits in the form of real money as the top-up balance. This will entitle players to avail of an additional bonus of 20%. This means that by depositing $20, CSGO players can avail of an added 25% bonus. Further, making cryptocurrency deposits allows you to earn 5% additional bonuses on this value.
CSGO players need to add the website name 'Loot.Farm' along with the steam nickname and can attract an additional 2% price bonus on all skin purchases.
Cashback
The next option to get rewarded with attractive bonuses is through cashback. LootFarm allows you a chance to avail a 10% additional amount along with a 1% bonus cashback on the final sum of the skin products purchased over here. There is another offer wherein the players might earn an additional 5% bonus cashback on the total inventory traded here.
Users can unlock many other attractive bonuses and giveaways by visiting the Lootfarm website right now. Once you register on this platform with your Steam account, unveiling a wide range of promotions and bonuses here is possible.
We have thoroughly reviewed the bonus section and can dedicate a 4.5-star rating for the decent offers listed on the tentative amount of skin trading completed here. Players interested in selling or buying the latest skins at the best prices and some incentives must consider LootFarm for the next trading in this community.
LootFarm Pricing and Fees
The next section we reviewed about the LootFarm website was the pricing structure and the commission fee charged on trading activities. This platform lists all the CSGO, DOTA 2 and Rust skins at very reasonable prices compared to the standard listings of the Steam community. Also, the commission charged on trading from bots is also very minimal and does not cost you more.
Overall pricing and fee structure of the LootFarm site seeks appreciation from buyers, sellers and fanatics who have reviewed it thoroughly. The commission-free bracket on this platform varies from 0-12% depending on the preferred skin you buy or sell. Apart from that, CSGO players can also get additional incentives, bonuses, and promotional offers of 5%-10% on the trading activities commenced here.
This helps users get the best rates for their preferred skins on this platform. In short, it is a feasible option for the CSGO community entrants who are learning to sustain in the ecosystem of skin trading and other relevant activities.
Website Interface and User Experience
LootFarm has an impressive website interface, a neat layout, and lag-free page uploads. The best part about this platform is that the bot trading system is used, thus allowing users to buy and sell products without any delays. If you are genuinely willing to add a new skin to the arcade, sign up here with the steam account and with a few clicks, it is possible to get your desired CSGO or Rust skin in your inventory.
Apart from catchy graphics and well-aligned menu icons, the product listing on the website is also perfect. It features an extensive list of games with various skins and has been a delight for the igaming fanatics interested in venturing into skin items.
This platform has been operational since 2016 and is available in 6 unique languages. Players can also easily navigate the options on the LootFarm site, as there are numerous alternatives to choose from. We recommend experiencing the website by yourself for a better knowledge of its functionality, user access, features and other integrated payment options that help understand the usability.
LootFarm deserves a 4.5-star rating for its enticing website interface and user-friendly layout.
Customer Service
Unfortunately, LootFarm does not allow the Live chat feature to contact the customer support team. It still adheres to the traditional ticket opening system wherein you must raise a query and await your chance to get a response from the other end. With a skin trading site of this calibre, we expect a Live chat option here.
Moreover, this flaw can be compensated with the FAQ section available here. This page has a detailed list of the questionnaire and answers about the LootFarm site functionality and how it works. New users can fetch a lot of important data by visiting this section alone.
Another option to contact the LootFarm team is by reaching out to them through social media or sending them a private message related to it. This could be a faster and more precise way to avail a response to all the queries and concerns raised here.
With some improvisation in the customer service section and the addition of the live chat feature, the site can improve its overall rankings.
Banking Options
Trading on the LootFarm website is possible by purchasing or selling skin items from games like Rust, DOTA 2, Team Fortress 2 and CSGO. Below are the banking options available here:
Deposit Methods at Lootfarm
To trade the skin items and make deposits on Lootfarm, it is essential to retain some balance amount to complete the trade. Below are the deposit options available here:
Bitcoin
Bitcoin Cash
Ethereum
USD Coin
Litecoin
PayOp
G2A Pay
Withdrawal Methods at LootFarm
Below is a detailed list of withdrawal options listed on this platform:
CSGO keys
TF2 keys
CSGO keys
Rust keys
H1Z1 keys
DOTA 2 keys
How to Trade CSGO Skins on LootFarm?
If you have recently joined the LootFarm website, it is imperative to understand the trading alternatives available here. Only then is it possible to carry out trading legitimately over here. Below are the steps for skin trading on the LootFarm website:
Register through your steam account and make all the inventory public
The next step is to mention the correct email address followed by the right trade URL
Visit the main page of the LootFarm site, choose skins you are willing to trade from the inventory and list them on the platform.
Complete the offer verification on the platform by clicking the 'trade' option.
After this, the trading bot will send the message through the Steam account, and you must accept it.
CSGO players and skin enthusiasts trading for skins that cost $50 or more must have enough deposit balance to cope with the difference. The overall trading process on the LootFarm site is simple and hassle-free. Get ready to trade with your favourite skin items right here.
Pros and Cons of Lootfarm
Pros
The website provides a cashback feature that allows players to avail of cashback on each trading activity.
This platform also supports numerous games like Rust, CSGO, DOTA 2 and Team Fortress 2.
LootFarm site has a huge skin inventory and a wide range of options depending on pricing.
Several payment options are also available for the users.
Apart from English, CSGO skin enthusiasts can pick from 6 other language options available here.
Cons
No Live chat support option is available
Variation in steam listings
Final Thoughts
With few loopholes and downsides, LootFarm is a great skin trading platform for CSGO players who wish to earn real money. We have reviewed every aspect in detail and identified that Lootfarm aces in pricing, skin options, functionality, features and other options. The customer support section needs to be stronger response to the available resources.
Lootfarm is a decent skin trading platform for the biggest game skins of the steam community. Overall, the platform deserves a good rating and appreciation for its decent outlay, catchy graphics, abundant cashback, and giveaways on deposits or trading activities. This one deserves a try!
FAQs
Is LootFarm Legit?

Yes. LootFarm is a legitimate and reputed skin trading platform that ventures in skins related to various games such as CSGO, DOTA 2, Rust, Team Fortress 2 and others. It is an incredible platform for dealing with different types of skin items.

How safe and secure is LootFarm?

Lootfarm has over 4.8 ratings, with most of the positive reviews on Trustpilot, making it an apt platform to commence trading CSGO and Rust skin items. Ensure that you are making a deposit and signing up at the right website URL, and it is ideal for verifying it multiple times. Using the LootFarm google chrome extension is also a great idea for trading purposes.

Can you get scammed with LootFarm?

With the right precautions and following the proper steps to do skin trading, getting scammed is impossible with LootFarm. The site backs its claims with numerous positive reviews and users' past experiences!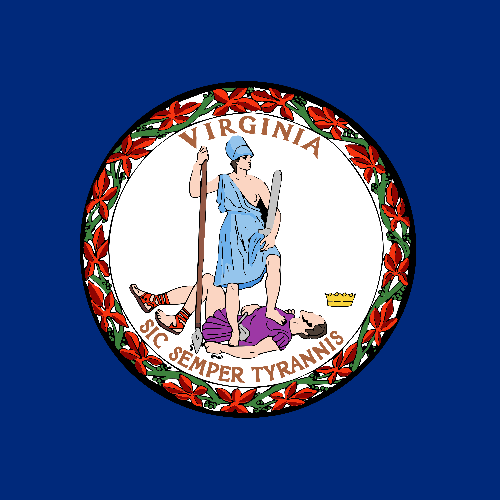 Players from United States are accepted!