Instant bonus of
500 coins
---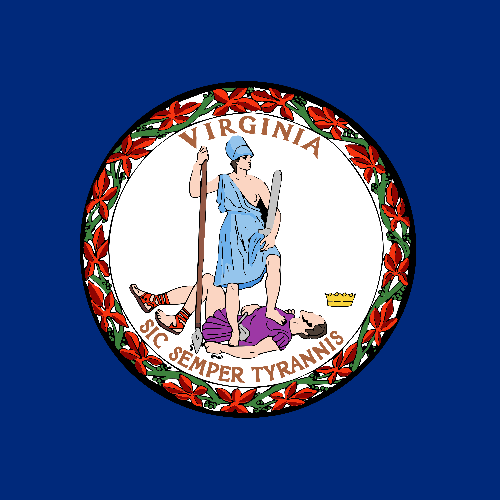 Players from United States are accepted!
Introduction
Are you an avid Rust fan looking for a dedicated skin site to make purchases? The ambiguity of site legitimacy is the biggest concern when players and igaming fans scout for the perfect online skin trading marketplace.
A great user interface and secured data privacy are the top things users look for in any platform. We have explored one such phenomenal skin platform for Rust fans to seize an ultimate gambling experience for the users.
RustReaper is one such skin-wagering site to grab your designer in-game skins and accessories to become a gaming pro. We have reviewed this platform in detail, along with all its positives and negatives, to give you a fair review of its functionality. The RustReaper website is an incredible gaming site for Rust enthusiasts.
Apart from the catchy graphics and site theme, RustReaper is also a perfect platform where players get access to numerous games like Hilo or Crash. CSGO players can test their gaming instincts and enjoy the winnings on their favorite Rust skins. RustReaper is amongst the most enticing online space to venture into Rust gambling and add your favorite skins to the collection. Here's a detailed outlay on it.
About RustReaper
At first glance, the RustReaper skin gambling site was impressive and appealing. The moment we located its homepage, an engaging interface in the striking theme of black and red engrossed us in a stunning manner. The website also showcases a wide range of coinflip games on the platform.
Towards the left top corner, players can also spot an instant chat icon and a live community feature on the site. Rust players can easily view the current active members on this platform. It helps take a detailed glance over the complete game collection available on the platform.
High-end graphics and spectacular animation will take away your sight at first glance on the RustReaper website. Ownership of this platform is held by the reputed Gamdom Casino and was launched in 2021. RustReaper has deposit and withdrawal constraints to only the Rust skins making it a niche-centric website.
Features of RustReaper Skin Site
RustReaper website is a top-rated rust-gambling website that is completely legitimate and authentic.
This site supports numerous features making it an edgy platform for users.
Rust players can get multiple deposit options such as American Express, Bank Transfer, Paysafe Card, Mastercard, Visa, Discover, and Google Pay.
The platform also supports various crypto payment options like Litecoin, Bitcoin, and Ethereum.
Users can also complete deposits and withdrawals with the rust skin inventory.
24/7 customer support access through the live chat feature is impressive
UI interface and neat website layout makes it convenient to access
SSL encrypted connection ensures payment safety and security.
In short, RustReaper is a phenomenal skin gambling site that offers appealing bonuses and loads of skin options for igaming enthusiasts.
Is RustReaper Legit and Trustworthy?
We have scrutinized and verified the legitimacy and reputation of the RustReaper website from multiple sources and can conclude that it's a legit platform to wager and win skins. There were not prevalent occurrences of any rigged games, scams, hacks, or controversies on this platform.
With a wide range of payment methods listed on RustReaper, Rust skin fanatics can explore their preferred option and complete transactions with utmost transparency. There are also no shady schemes or offers that result in doubt over this platform's genuineness.
Besides, RustReaper is a highly interactive platform that offers attractive incentives and benefits to the players who tweet the site name as a part of their interactions. A few factors ascertaining the trustworthiness of this platform are:
Gamdom Casino operates and is the sole owner of the RustReaper skin platform
The website has a decent market reputation and adheres to fair gambling practices.
This platform lists a large range of rust skin inventory to lure players.
RustReaper offers an SSL-encrypted connection that verifies the security of transactions here.
It is a legit platform and records no fishy activities in any reviews.
The website gains a 4.5-star rating on Trustpilot, adding to its credibility.
We highly recommend this platform for players and users who are eager to invest in or sell Rust skins.
RustReaper Reputation
Rustreaper started operating in 2020, and since then, it has been a trustworthy gambling site for Rust skins. This platform increasingly seeks a prominent position in the skin community for its top-rated performance and outstanding results. It is a phenomenal site that seeks recognition for its world-class gambling and seamless design.
This platform is already gaining the attention of thousands of users and converting them into loyal customers. They adhere to attractive bonuses, perks, and promotions that grab the attention of new users to the skin platform.
RustReaper marks the epitome of authenticity and follows an RNG system for generating outcomes. With its provably fair system and versatile technology, players can completely rely on this website for gambling and getting unbiased outcomes for every game.
Rust fans can use the Hashing system (unique number ID) related to every game to double-check the results in each game. We can impart it a 4.6/5 rating for legit reputation and fairness of results that allows gamblers to develop trust in it.
RustReaper Promotions and Bonuses
Even in terms of appealing bonuses and welcome promo codes, RustReapes aces the race! Anyone registering on this site for the first time can receive an instant bonus of 500 coins with a unique promo code. It is a great way to make the most of your visit on this platform.
RustReaper skin platform provides this exclusive promotion for new players, and even avid fans can unlock some freebies. Players can also access this platform's 'Rainbot' feature in the chat room every 28 minutes.
Gamblers can locate the 'here' icon on this platform and avail of exciting top-up percentage bonuses in their account balance. Here, the bonus percentage can shoot upto 50%, thus ensuring that you don't miss out any chance.
Another enthralling bonus feature here is the level-based bonuses dedicated to the most active gamblers on this platform. We also recommend that rust skin enthusiasts visit players' Twitter profiles, where one can fetch exciting giveaways.
How about getting some free coins to wager at RustReaper? When you register here, 500 coins will be deposited to the player's account, and they can start wagering for real money or skins. RustReaper is a great platform offering rust players a wide range of free cases, skins, and coins. There's also a 50% cash bonus event on the platform as limited-time flash deals.
With so many lucrative bonuses and promotions, the RustReaper website deserves a 4.7/5 rating, appeasing new gamers into the gambling realm.
RustReaper Pricing and Fees
The RustReaper website also follows an innovative approach to pricing and fee structure over here. The average coin exchange rate listed on the RustReaper site is 1:1 compared to the US dollar. Though gamblers are not allowed to gamble directly on some games with Crypto or fiat currency, it is possible to get coins against the funds deposited in the account, and they place bets. There's also an option to exchange funds for rust coins in the marketplace.
An exciting feature on the RustReaper is completing coin transfers through 'Tipping' using the live chat option. Overall, the pricing of skins listed on this platform is reasonable, and players can get them wagering into various game features on this website.
Website Interface and User Experience
Upon reviewing the overall user experience and website interface of the RustReaper site, we identified that it is amongst the best options for Rust fans and enthusiasts to wager and win. This platform is a completely stacked site that allows gamblers to experience the ultimate thrill and keep gambling to win against the odds.
This platform is seamless and has a responsive site interface. The overall functionality of the RustReaper site is also immensely great and lures users with a wide range of bonuses, games, payment options, and a lot more.
No lengthy loading times and a lag-free interface of this platform make it an undeniably enticing gambling platform for players. Developers have poured in some great efforts to make your platform stand out from the other competitors. The site is easy to navigate and is well designed to help you access your gambling fun for free. New users can also sign up through the Steam account, which will hardly take a few minutes to complete.
Customer Service
Customer support of any website plays a crucial role in its success. RustReaper is at par in terms of customer support as compared to many other online counterparts. The instant live chat feature and even the FAQ section located here are interesting. It helps users to avail immediate solutions to all common doubts and concerns. Rust fans and players can also connect through the dedicated live chat option to quickly take up your decisions.
When you visit the customer support section of RustReaper, there is also a ticket option that helps users sort all types of technical or other major issues. The overall site support is fantastic and complete assistance is offered to the users. Rust can contact the team and get the issue sorted within 24 hours, and that's amazing.
Banking Options
Deposits
RustReaper offers many deposit options to add funds to the RustReaper account. They are as below:
Rust Skins
Paypal
Mastercard
Visa
GooglePay
Bitcoin
Trustly
Litecoin
PaySafeCard
On preferred deposit options, rust fans can also get an additional 50% bonus on the deposit amount.
Withdrawals
Mostly, RustReaper skin gambling site withdrawals are available as Rust skins. Users can also scout for skins that are pricey and exclusive over here. This website lists skins such as Glory AK47 and the Glowing skull. Withdrawals on this platform are hassle-free, and players often do not face glitches.
How to Trade Skins on RustReaper?
This website is dedicated to Rust fans and offers users an elaborative list of payment alternatives. The website has rust skins as the primary mode of trading here. Besides, rust fans and enthusiasts can also add funds to the site for trading activities and gambling through options like PayPal, Mastercard, Trustly, Google Pay, and the PaySafeCard.
Users must add funds to the account, choose games and start gambling with their skins to win here. Crypto payments are also accepted on this platform for trading purposes. The RustReaper website has a comprehensive list of skin items for buying and selling purposes. With a few quick steps, winning skins and carrying out trading fun here is possible!
Pros and Cons of RustReaper Website
Pros
Hassle-free sign-up process with a few clicks
Users can complete quick registration with their steam account here
Withdrawals on this platform are hassle-free, and players can earn rust skins here.
The website lists a decent range of gambling options for the players
Instant live chat feature helps users to trade through multiple gambling activities.
Cons
Few lags in some pages of the website
Fewer withdrawal options available
Final Thoughts
With thousands of active players on the RustReaper site, it is considered an immensely reputed and trustworthy platform for users. This platform has an extremely neat layout and is completely clutter-free. The site has numerous deposit options and even supports crypto payments. The best part of this platform is live chat support that facilitates ease of payment to the users.
RustReaper leaves rust-skin fans with an exhilarating gaming experience and many enticing rewards. This platform is loaded with exciting features and safe transactions. Players and CSGO or rust fans looking for classic skin upgrades can venture into this platform and lure themselves with the pool of options available here.
We reviewed the site thoroughly and can grant it a 4.6/5 star rating for the overall performance and customer responses.
FAQs
Is RustReaper and Steam the same?

No, the RustReaper and Steam are entirely different platforms. A steam account is crucial to registering with any rust or CSGO skin gambling site. This platform is not affiliated with Valve or Steam.

Is RustReaper Legit?

RustReaper is a legit and trustworthy skin gambling platform for Rust skin fanatics. With a wide user base, loads of positive reviews, and multiple reviews from top sources, this platform is considered completely legitimate and authentic.

Can I make money with RustReaper?

Making money on this platform might vary on many factors. Users can pick their preferred games and imply strategies to optimize their chances of winning real money or rust skins here.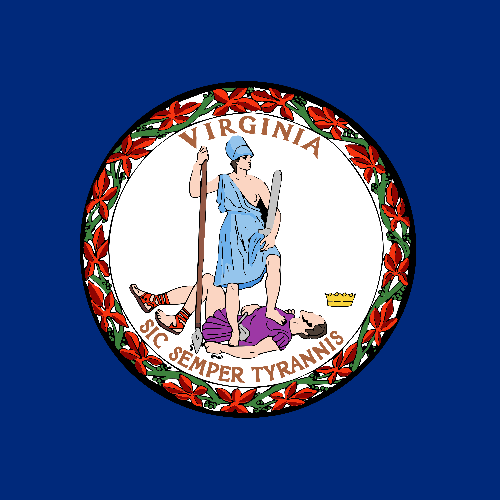 Players from United States are accepted!