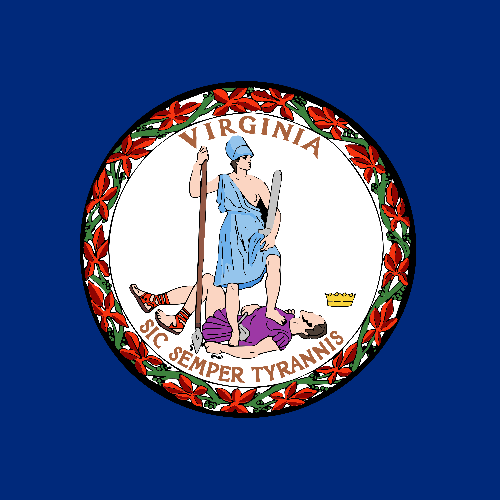 Players from United States are accepted!
Introduction
Do you want to add more advanced Skins and accessories to the existing steam items list? Online gaming enthusiasts are fanatic about exploring new and latest skin items to be added to their arcade. Amongst the numerous Rust skin platforms and websites showcasing top skin collections for users, we favour RustStake at the top place. This is an enthralling getaway to Rust skin betting when players wager and win their favourite skins to be added to the recent collections.
RustStake skin wagering website features the coolest features and an action-packed immersive gambling experience for enthusiasts. Players can lure themselves with enticing bonuses and giveaways listed on the platform. Seamless deposits and withdrawals, hassle-free user experience and captivating website interface further amplify the wagering fun on this website.
The review below on the RustStake gambling website depicts a detailed outlay on its features, customer support, gaming options and ample other related aspects. Fuel up yourself with more excitement to sneak through the unbiased review on this skin wagering website below you register here.
About RustStake
RustStake is a legitimate and reputed Rust skin gambling platform launched in 2021 and is known as one of the most visited gambling sites. The website is quite generous regarding promo codes, welcome bonuses and daily active rewards for its players.
It is easily accessible through smartphones, desktops or tablets easily. This Rust betting site is a powerhouse of engrossing gambling games such as Classic Coin Flip, Upgrades and Jackpot. Users can also open cases and wager at battles to make the most of their screen time.
RustStake website secures a spot as one of the most trusted and reliable skin gambling sites, allowing players to browse through the largest collection of in-game accessories and skin items. Players can easily make deposits, withdrawals and begin trading activities on this leading website. Great animation and salient graphics on the site are attention-grabbing and generous offers serve as the icing on the cake.
This platform is deemed a trustworthy wagering space for virtual steam items. The site has an average 4.7-star rating on Trustpilot, followed by thousands of positive real user reviews. RustStake fills in excitement amongst users with its edgy gambling options that are a must-try. It is genuinely a fantastic skin gambling site where you can unveil a wide range of collections and even get pricey skins for yourself.
The most versatile feature of RustSake is a Backpack that allows CSGO players to gamble and withdraw skins instead of placing a steam trade offer for every round here. Since its launch, this platform has grown generously in terms of popularity and has recorded a great market reputation. Now, let's take a glance at its features.
Top Features of RustStake Skin Gambling Website
RustStake has a neat interface and is free from lags, thus enhancing the user experience.
Signup here is quick and can be completed within a few clicks
The website is also well-equipped in terms of safety and security for the users.
Beginners can also easily navigate the options and offers flashing on this website
Site records over 600+ Positive reviews on the Trustpilot
Top games to wager here are Coinflip, Jackpot, Case Battle and Upgrades.
Players can make payments and get cashouts through rust skins
A renowned YouTuber and gaming enthusiast, JuicyCSGO owns this platform
The site functions on an SSL-Encrypted connection ensuring complete data confidentiality.
In short, RustStake is a perfect skin-wagering website that lures the gamers community with a myriad of incentives, gaming choices and continuous action to swing into the gambling fun. It is a treat for any skin enthusiast.
Is RustStake Legit and Trustworthy?
Yes, we identify that the RustStake skin wagering site is completely legitimate and holds a leading position regarding genuinity and credibility. The website is free from spam and any kind of phishing attacks. After a thorough review of the RustStake website, we noticed that it is completely safe and imparts a premium wagering experience to the users.
RustStake skin gambling site was launched in 2021, and within a short time, it surpassed all records of popularity and achieved a leading position in the industry. None of the users ever claimed to get cheated or scammed on this website. There was also no risk of data loss as the SSL-Encryption ensured complete safety and security.
This platform is 100% authentic and adopts a provably fair system to ensure transparency of outcomes. It is a completely authentic website that offers users hassle-free deposits and withdrawals. You can definitely count on it to showcase your wagering instincts and grab some latest and most expensive skins within seconds.
RustStake Reputation
RustStake is a globally popular skin wager website dedicated to Rust Skins and owned by a renowned YouTuber, JuicyCSGO, who has a huge fan following of over 455k Subscribers. His popularity has leveraged this rust-skin gambling site to grow phenomenally in the past. Within a short frame of its launch, this rust-skin gambling website has recorded a great reputation and recognition.
RustStake skin gambling site adheres to the RNG system and hashing mechanism to safeguard each player's wager. Backed by hundreds of positive reviews, this is an ideal platform to place bets on skins and cases listed here.
RustStake Promotions and Bonuses
The moment you visit the RustStake gambling site and signup through your steam account, a range of promo codes and giveaway offers appears on the list. Skin enthusiasts and players can easily redeem the promo codes and apply a password to avail free gems over here. Players can also withdraw multiple prizes by making stakes here.
Redeemable promo codes are the most common bonuses players can unlock upon signup. With a password, users can also get to withdraw multiple rewards here.
Next promotion listed here includes 'Daily Cases' or the 'Level Rewards'. It is possible to unlock them by crossing more levels and bagging more rewards.
Exclusive giveaways are also assigned for the players who avail top ranks on the leaderboards on a daily, weekly or monthly basis.
Once players have accumulated enough points on this platform, they can wager and win lucratively and even qualify for exclusive 'Championship' prizes and rewards.
With RustStake promo codes, Rust skin players can also avail of free credits and get other affiliate offers followed by other promotions.
Steps to Claim RustStake Bonuses
Visit the RustStake website link on the page
Sign up with an account
Click on the 'Claim' code tab and mention the bonus code
Activate it and redeem it to get the best offers
RustStake Pricing and Fees
RustStake has reasonably priced skins and in-game accessories for users. This platform uses a currency known as 'Gem' and follows the exchange rate of 1:1. It is a perfect option for rust-skin players who want to get the best value against the wagers made by them.
The coin exchange rate on the RustStake website is complex, and beginners may find difficulty in getting a knack for it. This is the best platform to engage users in uninterrupted gambling activities. As it is a wagering site, players can earn skins through deposits staked, and no fees or commission is applicable over it.
Appealing bonuses, offers and a wide range of banking options make RustStake a perfect platform for all users.
Website Interface and User Experience
The overall appearance of the RustStake skin wagering site is lag-free and clean. The catchy graphics and interesting animations can take your attention here immediately. Rust skin enthusiasts can also explore numerous promotions and rewards here by locating the dedicated section on the right side.
Another alluring aspect of this gambling website is the myriad of gaming options available for the users here. It includes flash giveaways, affiliate codes, exciting prizes and other phenomenal features. This platform is also free from lags that might hamper the site accessibility for the users. For an immersive gambling experience, RustStake is a perfect site to witness clutter-free features and alignment of options.
This is an excellent Rust skin gambling platform for players enthusiastic about skin trading and completing the process within a few minutes. It is also a highly legitimate and trustworthy website encrypted with an SSL connection to ensure complete security.
Overall, we had a great experience navigating this platform and can provide a 4.5-star rating for its user-friendly interface and accessibility.
Customer Service
RustStake's website offers a large number of interactive customer support options for the players. It is possible to seek a live chat option and handle user queries straight away. Players willing to join this platform and need some help can also get in touch with the executive to immediately respond to all types of queries and concerns.
Overall, customer support of the RustStake site is active, and the site also offers a FAQ page to get an immediate response to most of the queries. The next option available here is to get the ticket using your Steam ID and submit it to the team to seek help.
Then, you can request help and await the response from the team on the other hand. Players and Rust skin enthusiasts popularly seek the assistance of the live chat option to avail response to their queries.
Banking Options
RustStake's website has multiple banking options for its players. Rust skin users can add funds and receive payouts from their accounts in multiple ways. Let's take a glance at them below.
Deposits
The website offers multiple deposit alternatives for the users to add funds to their steam accounts. Apart from the obvious deposit option of Rust skins, the website also provides many other alternatives, such as:
Ethereum
Bitcoin
Litecoin
Dogecoin
Tron
Tether
USD Coin
Binance
Withdrawals
Though the site leverages multiple deposit alternatives, the withdrawal options here are very constrained. Rust skin users can easily withdraw the earned skins into their steam inventories. It won't take more than a few minutes to analyse the banking options available on this platform.
How to Trade Skins on RustStake Website?
The primary payment alternative available on the RustStake gambling site is Rust skins for both deposits and withdrawals. Below are the steps skin enthusiasts can follow to process the trading of skin items here.
Register to the website with your steam account
Choose the preferred skin option for making deposits
Get gems against the value of skin to begin playing games
The trading process on RustStake is hassle-free and prompt. Users can quickly complete transactions and get their favourite skins by gambling on multiple gaming options listed here.
Pros and Cons of RustStake Site
Pros
The website has a user-friendly interface compared to other Rust skin wagering sites.
Live chat option available for customer support
Multiple offers, rewards and giveaways available for the players
Amazing website design and catchy animations
Responsive gaming platform
Cons
Deposits and withdrawals are possible only with Rust skins
Wrapping Up
RustStake deserves an average of 4.7 ratings for its exemplary gaming options, edgy features and decent reputation online. This immensely rewarding skin platform allows users to avail multiple benefits with their daily visits. The platform has a wide range of active users and imparts numerous daily, weekly or monthly promotions to players.
This is an impressive skin gambling site for amateur and avid skin enthusiasts. Excellent bonuses and a neat interface make it a leading platform in credibility and trustworthiness. We only recommend the site to introduce a few more baking options though trading in rust skins is a legit scenario.
FAQs
Is RustStake Legit?

Yes, RustStake is a reputable and highly renowned online gambling platform that offers a wide range of gaming options like jackpot, coinflip, case battle and upgrader gambling games. Its increasing user popularity and secured payment connection make it a perfect pick for gambling enthusiasts.

Does RustStake has Provably Fair System?

Yes, we reviewed that the RustStake website adheres to the provably fair gambling system. It works on a unique algorithm that is 100% fair, transparent and random in nature. The website also follows the SSL encrypted connection for further safety.

Is RustStake a Trustworthy site?

RustStake is a highly legitimate and trustworthy skin-wagering site that recorded no major issues or concerns. The website follows a provably fair system and records no issues dealing with rust skins.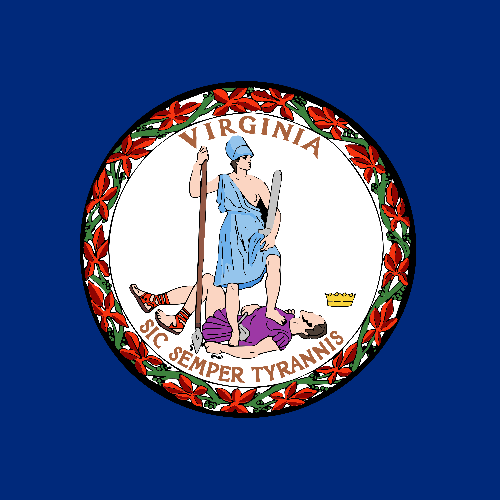 Players from United States are accepted!