Skinport Review and Bonus Codes 2023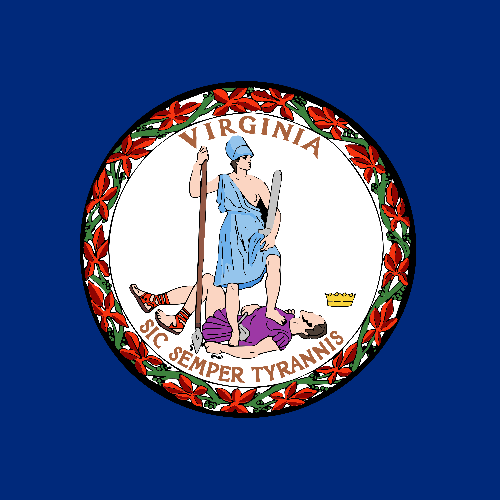 Players from Virginia (VA), United States are not accepted.
Are you looking for a great place to buy, sell and trade CSGO skins and Steam items? Then this could be the site you're after. Skinport was launched in April 2018 by Tristan Milla and is headquartered in Stuttgart, Germany.
CS: GO is one of the biggest games in the world of eSports. For years, this mammoth arena has been leading the way as one of the most competitive games in the world, but now it's more than just about playing the game. Players are more interested in the economy of the game than ever before, especially in buying, selling and trading CS:GO skins.
When looking through the different functions of the Skinport site, we looked at all the main areas of the site, how it works and how it compares to the rest out there.
About Skinport
Skinport is a top-rated online marketplace for CS: GO skins and other online gaming items. With its cool design, excellent features and the ever-growing craze for buying premium CS: GO skins, this is a great place to start earning some real money.
Users can access a wide library of in-game products including CS: GO, Dota 2, Rust and Team Fortress skins. It is also a great place to sell on those skins and items you no longer want or need.
We have thoroughly reviewed every aspect of the Skinport site to give you a fair and transparent opinion on both its positives and negatives. We found that whether you are buying or selling; it has everything you could ask for. Its great-looking website, the detailed item cards, neat User Interface and outstanding listings make it a perfect choice for both amateur and pro traders.
We have also looked at customer support which we are happy to say was both prompt and responsive! Other highlights we noted were the hassle-free buying process and the 0% Commission on purchases with no hidden costs, which makes it pretty unique in the industry. However, the seller's commission is 12% – although it can be reduced to 6% in bigger deals.
Overall, we found it to be pretty impressive in all areas.
Top Features of Skinport
Impressive slick and attractive layout
Excellent item cards with details on item wear
Intuitive UI and flawless navigation
Content related to other games like DOTA, Rust and TF2
Easy to identify and accurately categorise items
Responsive support system
Great price rates
Is Skinport Legit and Trustworthy?
Overall, we found Skinport to be a 100% legit platform to trade in CSGO skins. Here's why:
The website has been operating since 2018 and has retained a positive reputation
Skinport reports more than 1.5 million monthly visitors, as per data from SimilarWeb
Multiple features to sell items and earn real money along with KYC verification
The website uses strict SSL encryption technology for secured transactions.
Skinport Reputation
Skinport is a leading platform to trade products amongst the CS: GO community. This platform has great credibility amongst avid gamers, streamers and other companies. It is a well-recognised and highly regarded platform backed by strong social media following and an active user base.
Skinport boasts 100% transparency in all of its dealings and has been trading since 2016 with entities like Skinbay and Skincay. From our research, we found no negative reviews – feedback was pretty positive across the board. However, be aware there are also a few fake websites with similar URLs that you need to avoid. You need to make sure you visit the right website and remain vigilant.
Skinport Promotions and Bonuses
There's nothing better than getting CSGO bonuses and promotions. Skinport offers 0% fees on buying skins, which makes it one of the top-rated websites in the skin trading community. However, in terms of promo codes and bonus codes, this isn't the best place to look. When we looked, there were no other codes or free bonuses available.
Skinport Pricing and Fees
If you need a value platform for selling skins, Skinport is a great destination. However, the pricing varies depending on the skin you are buying or selling. For selling skins, Skinport charges a fee of just 12%, which could be reduced to 6% for the more expensive items. In short, this is one of the best platforms we have seen to sell CS: GO skins and other in-game items.
Compared to other official steam marketplace fees, where 15% is the average commission, Skinport offers a competitive deal to the users. What's more, buyers don't have to pay here to make a purchase, and, when comparing it to competitors, we found skin prices to be much better than sites such as TradeitGG and DMarket.
We also noticed that the Skinport bot takes the float/wear and stickers related to the weapon you want to sell into consideration. This can help you to shortlist the features you're looking for, and you can then decide which are the best skins to purchase.
Website Interface and User Experience
We found the overall experience of navigating the platform was smooth and seamless. Intuitive UI and impressive interface elevate the user experience all the more.
Making transactions was also pretty hassle-free, and exchanging skins from multiple games is also possible. For instance, users can sell off their old CSGO skins and use that amount to purchase skins from games such as Dota-2 in-game items.
The website's overall theme is dark yet subtle, making it visually appealing. Even making payments here is simpler and faster when compared to trading on other platforms.
Skinport offers some of the best skin inventories, and you're very much spoilt for choice here. Navigating the platform is also simple for players with no or very minimal experience.
Getting started on the site simply involves following these steps:
Create an account on the Skinport site
Make your Steam account to make all the steam inventory public
Make sure you enter the right trade URL
Click the 'Sell' button and choose the items you want to trade.
Now, pick one of the prices suggested by the site, or choose your own.
Choose a preferred payment option
Receive the trade offer via Steam and accept it to proceed.
Customer Service
Skinport is a highly reputable site, and we found it to have a responsive support system here catering to its massive user base. There are a couple of ways to contact Skinport – via email or Discord. The website's support team is quick to respond.
Creating your ticket well in advance is essential if you rely on the email system.
Although it is not an official customer support option, you can also contact them through social media.
Active and responsive website support prompts us to give it a 4.5/5 rating.
Banking Options
Skinport facilitates its users with multiple payment/ cashout alternatives. In all, there are 11 real money payment alternatives for the users depending on the sum of money and origin country. Options such as MasterCard, Visa and many others are listed here.
Many people prefer eWallets as these are the quickest, safest and most convenient ways to play – although what is available will very much depend on where you live.
How to Trade CSGO Skins on Skinport?
The trading method of CSGO skins is simple, hassle-free and highly intuitive – one of the reasons it can attract so many new traders to the platform. The users cannot 'Trade' the weapon skins but can sell or purchase them against the real money exchange.
To efficiently trade on Skinport, users must sell their skins for real money, and the funds are directly transferred to the bank account of the users after the completion of a transaction. Then, they can use these funds to buy other skins they wish to add to their inventories.
Buying and selling skins on Skinport can be done as follows:
Steps to Buy from Skinport
Visit Skinport.com
Click over the 'Sign in' tab located on the top-right and sign in using your Steam account to log into the website.
After login, visit the Market section to start with the skins purchases.
Select your desired game from the top-left of the screen.
Choose products you wish to add to the inventory and click 'Add to Cart' for every item.
The cart is seen at the top-right of the screen. Click on the icon and hit the 'Proceed to Checkout' tab.
Enter your details and make payments with a credit card or alternate payment method.
Complete your purchases at Skinport
Steps to Sell Skins on Skinport
Log in using the Steam Account
Click on the 'Sell' button over the top-right of the screen.
Choose items that you wish to sell
List your preferred items on the marketplace and wait for the buyers to contact you
Note that selling skins is not legal in several countries. If you cannot sell products, purchasing them from the Skinport market is possible.
Other Projects
Besides the usual skins trading, Skinport supports other features that users find immensely helpful.
For example, Skinport Float Database lets users get detailed insights on the CS:GO weapon skins. Buyers can pick their preferred skins and list them through the lowest floats accessible through Steam. This displays the skin owner and the item history relevant to the skin here.
Another option is to use the Skinport Screenshot tool that helps users to inspect CS:GO skins without needing to launch the game. Players can copy any weapon through the inspect link from Steam to use this tool and then paste it over the designated box. After doing this, the page will display the HD skin images followed by important details such as the stickers, patterns and the float.
Pros and Cons of Skinport
Pros
Responsive support system
0% Buyers Commission
Impressive and user-friendly site design
Great reputation
The best marketplace with a massive number of buyers and listings
Cons
Relatively high selling fee for the lower priced trades at 12%
Not a very good site for sellers looking forward to maximum profits
Cashouts might take quite some time
Final Thoughts
After a thorough inspection of all aspects of the site, it is evident that Skinport is a great CSGO marketplace for buying and selling skins. Trading on this platform is possible through a few clicks, making it a quick, easy and very reasonable option with automatic currency conversion. A 0% purchasing fee is the main attraction, making Skinport one of the very best places to buy CSGO skins online.
Gaming enthusiasts and CSGO skin traders can open up this website and find a huge marketplace. Skinport is not only a reliable and trusted platform for dealing in skins, but its transparent price structure makes it even more feasible for users.
So, if you are looking for the safest and best value CSGO skin marketplace, visit here and get started today!
FAQs
We have compiled a list of important questions related to the Skinport site. They are as below.
What is Skinport?
Skinport is a leading CS: GO marketplace for purchasing and selling products. It allows users to post listings on which buyers can agree and proceed for successful transactions.
Is Skinport a Legit platform?
Skinport is a very reputable website, considered one of the leading CSGO marketplaces in the virtual world. The website has been live since 2018, and its combined item value listed here is $4.5M. It has 14 K reviews on Trustpilot and gets 4.9/5 stars.
Who is the Owner of Skinport?
The Skinport site is owned by the Skinport GmbH company and is operated by Tristan Milla. Skinport GmbH, a registered entity in Stuttgart, Germany, operates this site.
How much is the seller fee on Skinport?
The commission fee for selling products on Skinport is 12.00%. On bigger sales, the commission fee can also go down up to 6%, subject to recent site terms and conditions.
Which are the popular payment methods on Skinport?
The leading payment options available on Skinport are listed below:
Visa
Mastercard
Klarna
iDEAL
Trustly
Apple Pay
EPS
Vipps
Alipay
WeChat Pay
American Express
Maestro
GiroPay
MobilePay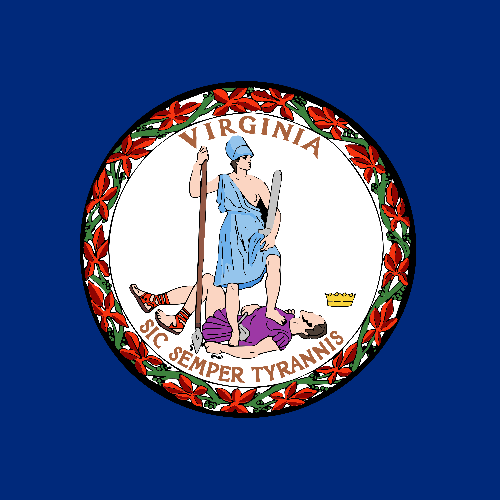 Players from Virginia (VA), United States are not accepted.