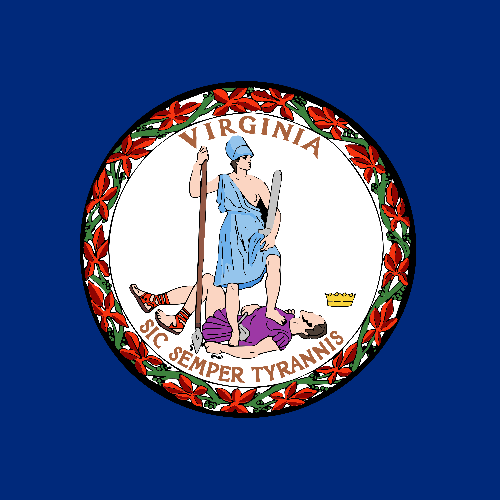 Players from United States are accepted!
Introduction
Counter-Strike: Global Offensive is a booming name in the igaming market as avid gamers are keen about trading skins here. Apart from the classic CSGO gaming action, the fad for purchasing and selling skins, gloves, and knives is also high.
The CSGO community consists of millions of CSGO players who explore its various dynamics. One such area of interest is Skin sites, where users can upgrade their arcade and sell out old skins. SkinsMonkey is one such reputed skin trading website discussed in the review today. We have reviewed the skin site in detail, including sign-up, customer support, banking options, and promotions available here.
CSGO fanatics scouting for a hot spot to trade in CSGO skin items and in-game accessories can identify if SkinsMonkey is a safe bet or not. So, let's dig out the complete details on this platform to understand its credibility and functionality in the online marketplace.
About SkinsMonkey
Are you frenzied about the latest CSGO skins and gears available in the virtual world? Well, it is now a matter of a few minutes when you can browse the most expansive CSGO skin collection at an online hub, SkinsMonkey. This platform has an abundance of the latest CSGO accessories and items to facilitate a faster trading process.
SkinsMonkey is a reputed and trustworthy skin trading website where CSGO enthusiasts can purchase and sell a wide range of skin products from the library. Players can also explore the rare AWP skin over here. The site has generous welcome offers and leverages with multiple banking options such as CSGO keys or the Rust Skins.
SkinsMonkey was launched in 2021 and had a huge amount of active user base across various nations. This website is a decent pick for anyone willing to trade in CSGO skins and other items like gloves and knives. Even Trustpilot grants SkinsMonkey with an average of 4.5-star rating based on the positive reviews of users listed here. This website is legitimate and holds a good positioning in terms of functionality and overall appearance.
This website also hosts a huge library of skin accessories and in-game items to trade in. Skins you deposit here can easily get transferred into the account wallet. Once you have successfully completed any skin transaction, you can get the withdrawals swiftly. Overall site experience is seamless; there are no major loopholes spotted here. The website is deemed ethical and abides by all security standards.
SkinsMonkey is also leveraging its registered players with live chat support; that's a rare case in the Steam market. Perhaps, you need to wait until a chat agent is assigned for assistance here. SkinsMonkey supports multiple foreign languages attracting a higher number of users from all over. This is a great website to try, with so many exceptional features and enticing bonus offers of over 5% on additional deposits.
Top Features of SkinsMonkey Website
SkinsMonkey is a legit trading platform for all types of CSGO skin items
The site has an average of 4.4-star rating based on Trustpilot reviews
Common deposit methods listed on SkinsMonkey include CSGO skins, Rust skin, CSGO keys, and TF2 Skins.
The site also supports multiple withdrawal options such as TF2 and CSGO skins and CSGO keys.
This platform has an SSL encrypted connection ensuring 100% safety of your confidential data.
The website has an extensive list of CSGO skin items, accessories, and gears for its users.
In short, SkinsMonkey is a completely trustworthy and legit CSGO skin trading platform, to begin with, CSGO trading activities.
Is SkinsMonkey Legit and Trustworthy?
SkinsMonkey is an impressive trading platform to buy and sell in-game items or accessories from games such as Team Fortress 2, CS: GO, and Rust. Specifically, this website has the largest selection of CSGO skins to meet your preferences. The website provides a 35% deposit bonus on all Cryptocurrency payments.
It is also applicable on credit and debit card payments along with Kinguin gift cards. This platform also offers a quick sign-up bonus of 5% on the first trades made after sign-up here. It is a generous platform for CSGO enthusiasts interested in selling skins from their Steam inventory and upgrading with new ones.
The site adheres to its trustworthiness by displaying all its steam trading bots. This website has over 500,000 monthly visitors making it an active interface to attempt. Renowned YouTubers like TDM Heyzeus also promote the site. By all means, SkinsMonkey is a perfect CSGO skin trading platform with a secured SSL-encrypted connection adding further to its credibility.
SkinsMonkey Reputation
What is the ideal parameter to determine the reputation of any CSGO skin trading website? It's mainly the user reviews and the amount of traffic driven to that platform. SkinsMonkey is a leading name and a renowned skin trading platform for everyone. Rust and CSGO game skins are primarily listed here.
CSGO players can instantly sign up on this platform, list items in the skin inventory, and immediately start with their dealings here. Though this website is relatively new, it registers success with the overall user count listed here. This platform has a huge library of CSGO skin items to upgrade your virtual skin list.
SkinsMonkey also brags about its reputation and popularity through endorsements done via YouTubers and online streamers. They validate the offers, listings, features, and bonuses listed on this platform for the users. The site also notches spontaneity, allowing CSGO enthusiasts to complete their trading activities here instantly. Despite being in doubt for its lesser time of existence in the online steam marketplace, SkinsMonkey has acquired a reputed position online!
SkinsMonkey Promotions and Bonuses
The moment you register at SkinsMonkey, CSGO fans can get access to a wide variety of welcome bonuses and promotions listed here. When you sign up here by adding the necessary credentials and basic information, an additional $5 bonus can be redeemed on the first trade. Users making a trade of $100 can get the utmost benefit from this welcome offer.
To encourage the use of the platform, SkinsMonkey offers a 35% deposit bonus on all deposits made with cryptocurrency, credit or debit cards, and gift cards purchased from Kinguin.
If you are sceptical about making a huge deposit at once, another option is to make a small investment of just $10 and get the $0.50 bonus against it. Apart from this, CSGO players can also get some steal deals for in-game accessories available at giveaway prices. Users can avail of optimum benefits by browsing the skin items and comparing prices from other listings elsewhere.
Below are a few steps to activate your bonuses on the SkinsMonkey website.
Visit the SkinsMonkey website link and arrive at the main page
Sign up to create your account
Make initial trade and activate free bonuses
Claim your bonus amount and avail skins worth $100 or more.
The SkinsMonkey website mainly offers trading and deposit bonuses to choose from. CSGO enthusiasts can pick a desirable deal and related bonus to it. This helps them in unlocking the best deals straight away.
SkinsMonkey Pricing and Fees
SkinsMonkey is a one-of-its-kind website that features the benefits of both the marketplace platform and the trading bot. They can also make deposits in the form of Rust or CSGO skins and trade a new item against it. Another wallet option is also available here, where CSGO fans can utilize their balance to purchase products and in-game items from the Bot's inventories. Completion of the entire trading process over here is quick and hassle-free.
Skins are listed at very economical prices here, and even the rarest classic CSGO skin items are listed here. This website offers fresh skins at the lowest trading prices with flexible payment options. Now, you can give away your trash by trading Rust or CSGO skins here and get the brilliant latest ones in exchange.
Satisfactory skin prices are a primary reason why thousands of CSGO players keep returning to this Steam marketplace. The lowest trading fee and best skin rates make it an enticing platform for all CSGO enthusiasts.
Website Interface and User Experience
Dynamic, edgy, and epic! That's how we can interpret the appearance of the SkinsMonkey website in the best possible way. It favors catchy graphics, the coolest animations, and the best color theme that grabs user attention at a glance.
The overall site interface is impressive, and we were able to browse through the platform in a hassle-free manner personally. With such a sparkling collection of CSGO and Rust skins, it's hard to refrain from getting one.
SkinsMonkey is a UI website that lures its members with exciting promotional bonuses and added discounts on selected deposit or withdrawal methods. This platform favors its users with generous rewards regularly. As the platform is SSL encrypted, there is absolutely no threat of data loss or leak of information.
Responsive landing pages and live customer support further enhance the overall credibility of this website. The visit to SkinsMonkey's trade bot inventory can also spur out a myriad of options for the players. The exchange of skins is streamlined over here in a well-managed way.
CSGO enthusiasts can also avail an added discount of 25% on their balance by making deposits through crypto or Kinguin gift cards. It deserves 4.6 stars for its responsive interface, appealing design, and functionality.
Customer Service
We were pleased to identify that SkinsMonkey is amongst the few skin sites offering Live chat support to its users. When you message them, a ticket will be generated, and a personal chat assistant will be assigned shortly. It helps quickly address all the issues and glitches related to the website's usability or transaction.
With fantabulous 24/7 customer support and excellent response to reviews, SkinsMonkey acquires a legitimate market position. This site is also a perfect marketplace to give away all unwanted skins and upgrade to the latest ones.
We also tried their email response system and provided feedback within 24-36 hours. By all means, the SkinsMonkey website is the best option if your consideration is good customer support and features. This platform also supports multiple languages such as French, English, Czech, Hindi, Finnish, German, and a few others.
Banking Options
SkinsMonkey is also a lucrative skin trading platform when it comes to hassle-free deposits and withdrawals. Let's dive into the possible banking options listed here.
Deposit Methods
Here are the common deposit options available on the SkinsMonkey website:
Credit and Debit Cards
Bitcoin
Ethereum
Kinguin Gift Cards
Paysafecard
CSGO, Rust, and DOTA 2 skins
All these deposit methods might vary depending on your location and other aspects.
Withdrawal Methods
CSGO skin
CSGO Keys
Rust Skins
How to Trade CSGO Skins on SkinsMonkey?
Below are the steps to begin CSGO skin trading on the SkinsMonkey website:
Login to the SkinsMonkey site using your Steam account
Mention the Steam Trade URL in the box
Choose CSGO skin items from your inventory and start with the purchase
Accept the trade offer to complete the transaction
Within no time, you can expect the transfer of skin into your inventory. SkinsMonkey trade bot is a completely automated and easy-to-use skin website that features many skin items. Multiple options are available here for every user in a matter of clicks.
Pros and Cons of SkinsMonkey
Pros
Responsive site design and UI interface
Quick registration process for new users
Swift deposit, withdrawals, and processing of trade transactions
Vast CSGO skin library with 45,000+ in-game accessories and items
Skins worth millions of dollars are listed here
Live chat option available here
The platform supports multiple languages
Cons
Customer support team takes time to assign a chat assistant
Fewer withdrawal options
Final Thoughts
SkinsMonkey is a 100% legitimate and trustworthy CSGO and Rust skin trading platform that offers myriad options for trading, purchasing, and selling items. It is a highly recommendable platform for skin enthusiasts eager to replace the trash skin lying idle in their steam inventories with the latest accessories and products.
Collective positive reviews of top YouTubers, Streamers, and sites like Trustpilot prompt us to believe in its credibility. A detailed analysis of its functionality further ensures this website is a getaway for skin enthusiasts. They also offer a sign-up bonus of 5% back on your first trade, with a maximum bonus of $5. This is a generous offer for players looking to trade their unwanted skins for those they desire.
SkinsMonkey has trendy graphics, cool features, attractive promotions, and numerous banking options for its players. It is a great website to engage in the exchange and purchase of classic and rare CSGO skin items!
FAQs
Is SkinsMonkey Legit?

The SkinsMonkey platform has a huge count of active users who commence trading activities over here. The website is reliable and stands at the top position even in terms of legitimacy.

How to Trade CSGO skins on the SkinsMonkey site?

The trading process on this CSGO website is quick. Players can visit the site link and sign up through the Steam account. Choose CSGO skin items from your inventory and pick from the bot list. Now complete the trade with the exchange offer, and it will not take more than a few seconds. You are good to go.

Can I Buy Skins on SkinsMonkey Website?

Yes, purchasing CSGO skins on this platform is possible by adding a balance to the wallet funds. Now users can choose their preferred skin items and process the transaction using the preferred deposit methods available here.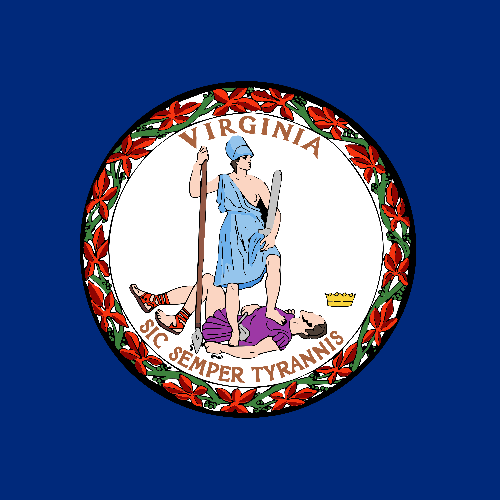 Players from United States are accepted!